The Playhouse W/ Kat And JJ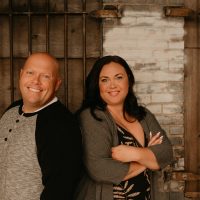 The number one question we're asked is, "Why do you love your job?" It's different every day! What other job can you talk about bodily functions one minute and hook people up with concert tickets to see their favorite artist the next. We've loved waking up with Montreal for 7 years and see no point in stopping now. We're literally horrible at every other profession so we're banking on this. I wish that were a joke. Thank you so much for waking up with us! We love to incorporate you into the show. Your issues are our issues. Join us on FB, email or call 514-790-HITS or 800-947-0947 anytime!
We're VERY EXCITED to be waking up Montreal on 94-7 HITS FM!!!!
Kat & JJ – THE 94-7 HITS FM Playhouse