Slater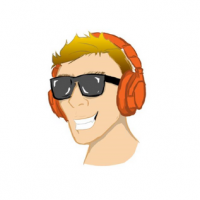 Join Slater weeknights! 
Heyo!
I'm Slater & I'm a total insomniac… so they put me on at night!  I love university, music, and long walks to get vegan food after a long night out (even though I'm not actually vegan).  Traveling is my thing and some of my favorite places I've been to are Detroit, Jamaica, Rome, Los Angeles and Toronto.
My favorite thing about Montreal is the people, like you!  I love getting to interact with our city every night and sharing some wild stories on our funny little radio show. Think of me next time you have some unexpected mayhem happen in your life! When I'm not on-air, you can likely find me posted up in a coffee shop or zipping past traffic on some kind of electric scooter / skateboard. I stay on the MOVE!
Reach out and text me at 800-947-0947 or click below to send me a sweet email!