Marty Lamarre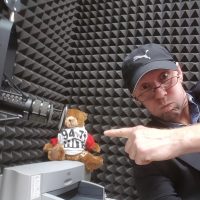 Listen to Marty Lamarre weekdays from 9:00AM – 2:00PM 
Hi There, thanks for giving me the time to explain myself!
I've been with HITS FM since the get go, always said " hang in there you'll go far"… she forgot the word "AWAY" :O
We truly appreciate you listening and spending time with us on the morning show,  Kat and JJ say hello, I don't like them… as for Java in the afternoon well you know…  he's Java – the meds are working.
Also listen Sunday Afternoons please because well…  my friends are watching Netflix.
Make us big make us proud 947 HITS FM!