94.7 Hits FM & PLAZA POINTE-CLAIRE want to give you the chance to win 947 PIECES OF HALLOWEEN CANDY! All the excitement & safety of trick or treating without all the foot work and having to leave your house!
To enter, you'll need to get your pumpkin carving skills rolling because we want to see a picture of your best pumpkin creation!
HOW DO YOU ENTER?
STEP ONE: Enter your pumpkin picture below.
STEP TWO: Spread the word and get the votes rolling on your pumpkin entry because the picture with the most votes on October 25th will end up winning 947 PIECES OF HALLOWEEN CANDY! 
Pumkin Carving Contest!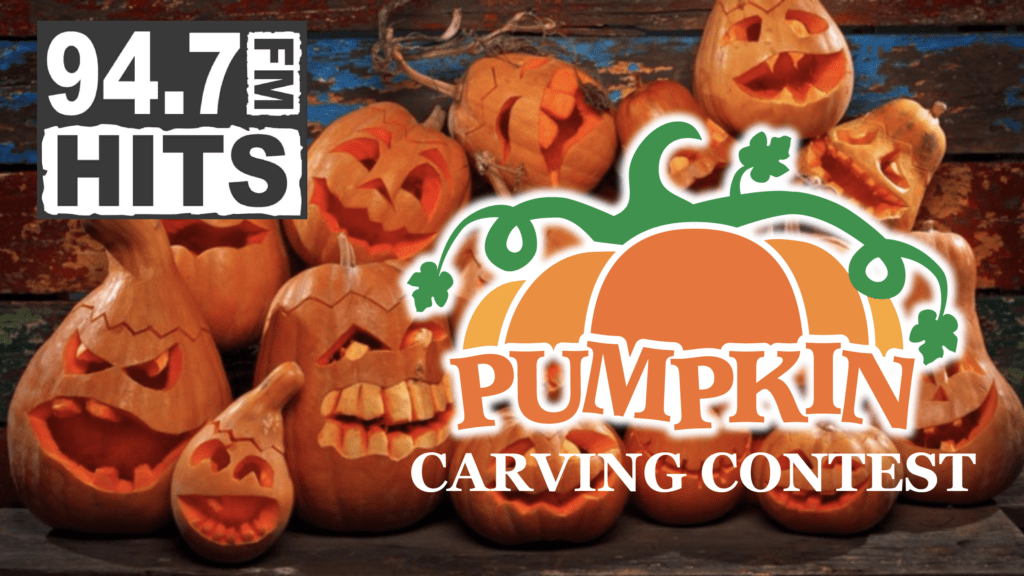 ***WHEN FILLING OUT FORM PLEASE ADD

YOUR CITY

IN THE COMMENT SECTION. ENTRIES WITHOUT CITY WILL NOT BE ACCEPTED***
Submit Your Images
Images have been submitted successfully!
For a complete list of rules for the 94.7 Hits FM Pumpkin Carving Contest click HERE!