94.7 Hits FM continues its tradition of highlighting the local, regional and national talent hitting the music scene.  Welcome to our latest effort… The #Introducing Series.
HEAR THE LATEST FEATURED ARTIST OR UPLOAD YOUR MUSIC
Every week we take you into the world of an artist whose talent and creativity are making waves in the music industry. Our interviews are meant to capture the essence and flair of our artist of the week, through a candid setting and unique questions.  Keep checking back for new videos and posted songs from artists.
Tune in to 94.7 Hits FM every Sunday from 7 to 8pm to listen to our interview of the week, upload of the week and to hear the latest music from exciting up-and-coming and breakout acts.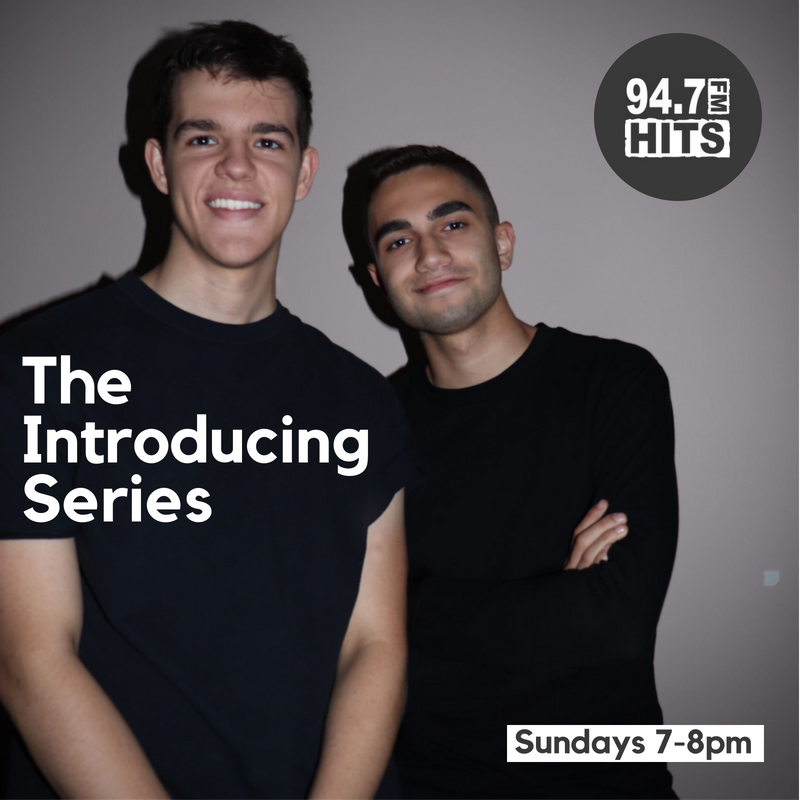 Hosted by Kosta Kounadis (left) & Marc Matar (right).
Previous videos