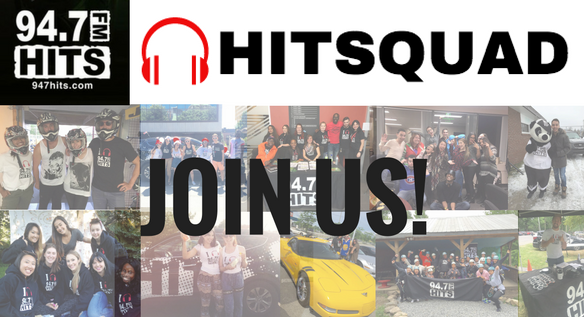 Wanna have fun this year and go to awesome events!?
Join the coolest radio station in Montreal! Represent 94.7 Hits FM in public by helping out with our promotions and events! You'll get great experience in the radio broadcasting and marketing industries, as well as the opportunity to join our hosting, social media, blogging and video teams. You'll make some great friends as our team is a very tight group! And best of all, you'll get to wear cool 94.7 Hits FM gear and be a part of Montreal's fastest growing and coolest radio station! Fill out the form or email us today telling us about yourself and why you want to be a part of the 94.7 Hits FM Hitsquad. We'll get back to you!
You can also email our team with your CV.