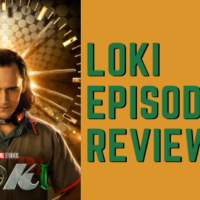 Written By: Charlene Charles
On June 16, Marvel released the latest episode of Loki on Disney +. Here is a mini review of the episode.
The episode starts of with some TVA agents being ambushed by the bad Loki variant, who take an agent hostage. Afterwards, we see Loki, learning about the TVA but is interrupted by Mobius with a new lead on the "Bad Loki". Ultimately, during the episode, Loki discovers that is a hole in the TVA security system, which is how "Bad Loki" has been hiding. Thus, Mobius, Loki and a few TVA agents go to the variant's hiding place, which doesn't go well. Since bad Loki send a few time reseters into time disrupting the time steam. Also, it's revealed that bad Loki is a women.
All in all, the Loki series is very different from other previous Marvel's shows because it's more about the behind the scenes. For instance, the TVA is outside of the time steam. Therefore, all past or future events don't really matter. In other words, the show isn't focused on Marvel superheroes or villains that we know. For example, even Loki seems a lot less evil even though this is the 2012 Loki, who just attacked New York, so he can be the king of earth, however all that doesn't seem to matter anymore to Loki he seems to be more focused on discovering the secrets of life.
Essentially, this show does have a slow pace but it's still interesting and is setting up future plots for the MCU.