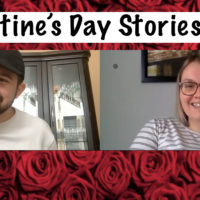 This week, Alex and Vas talk about VALENTINE'S DAY!
STILLLLLLLLLL trying to figure out how to use zoom, Alex and Vas come together from their homes to revisit some weird Valentine's Day stories in celebration of our Beat The Lockdown contest! Is it easy to buy flowers in Poland? Is chocolate the BEST valentine's day gift? Keep watching to find out!
Comment down below YOUR wacky valentine's day stories!
Filming: Alex Bolton and Vassili Marinis
Editing: Vassili Marinis