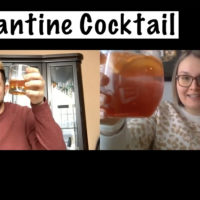 This week, Alex and Vas test out quarantine cocktails!
Still trying to figure out how to use zoom, Alex and Vas come together from their homes to test our simple at home cocktail recipes. The goal: make great tasting cocktails with what they have at home to limit the need for unessential travel. Can they pull it off? Keep watching to find out!
Comment down below YOUR quarantine cocktail!
Filming: Alex Bolton and Vassili Marinis
Editing: Vassili Marinis