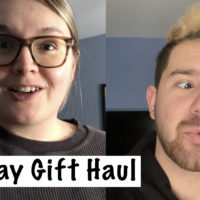 This week, Alex and Vas welcome 2021 by sharing some of their favourite holiday gifts!!
Stuck in lockdown, Alex and Vas are each filming from home today to give you a look at some of their new favourites from the holiday season. How well is this whole filming remotely thing gonna go? Keep watching to find out!
Comment down below what you got that YOU were thankful for this Christmas!
Filming: Alex Bolton and Vassili Marinis
Editing: Vassili Marinis