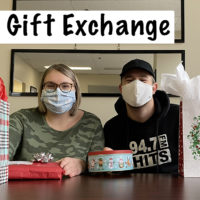 This week, Alex and Vas get in the holiday spirit by doing a nice little Gift Exchange!!
Watch as they give eachother (what is supposed to be) homemade gifts and reflect on their 2020. But can either of them follow instructions? Keep watching to find out!
Thank you guys so much for watching all year, and we can't wait to see you (hopefully literally) in 2021!
Filming: Alex Bolton and Vassili Marinis
Editing: Vassili Marinis