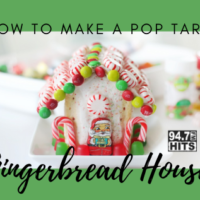 If you are like me and don't like gingerbread or the smell of gingerbread but LOVE to participate in building gingerbread houses, than this is a great option for you! It is also a good option if you don't know how to make gingerbread for a house and can use something you probably have in your cupboard instead. Pop Tarts seem to hold better than gingerbread too because they aren't as heavy and stiff! I normally wouldn't eat my gingerbread house because I don't like the taste but I would eat my Pop Tart house!
WHY ARE POP TARTS BETTER THAN GINGERBREAD ?
They are easier to cut to get the shape you want.
They come in so many colors and flavors.
They are sturdier and look more like a boxed gingerbread house kit.
They are frosted so it gives them a fun texture and decorative look
SUPPLIES
You'll need 6 pop tarts. The video uses strawberry because that is what they had in their house but I think S'mores or Brown Sugar Cinnamon would be neat!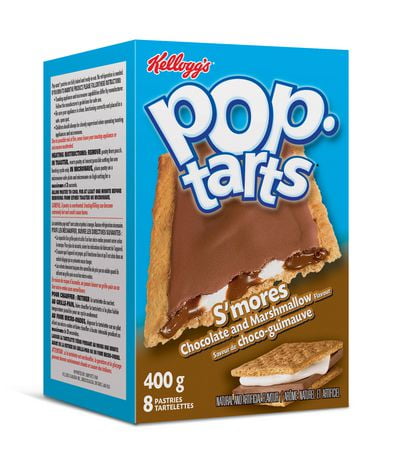 EASY ROYAL ICING FOR FROSTING GINGERBREAD HOUSES
1/2 cup powdered sugar
2-3 teaspoon water
Mix sugar and water together until it reaches the consistency of craft glue. You don't want it to be too runny.
GINGERBREAD HOUSE CANDIES
We all have our favorite holiday candies to use for gingerbread houses. My go-to candies are mints and chocolate candies in holiday shapes—like Santa, trees or snowmen.
 For full instructions take a look at the fast video below!