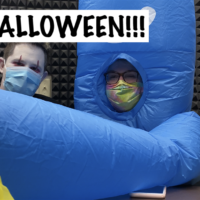 This week Alex and Vas are all about HALLOWEEN!
Watch as they strut their stuff in their Halloween costumes, and find out which movie is the winner of the Halloween Movie Showdown!!
Just a fun little vieo for you guys, we hope you like it. Please stay safe, and we wish you all a Happy Halloween!
Filming: Alex Bolton and Vassili Marinis
Editing: Vassili Marinis