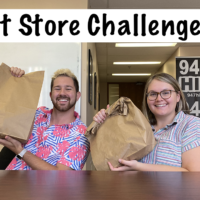 This week, Alex and Vas try to buy eachother a whole outfit from a second hand clothing store!!
Watch as they each show eachother what they picked out, and as they try it on to see who picked the best outfit. Who do you think will do the best job? Keep watching to find out!
Comment down below if you guys love going thrifting, and tell us your favourite spots!
Disclaimer: Due to the current situation, masks are mandatory in public indoor spaces in Montreal. We filmed this alone in our office and made sure to sanitize the area so we are not wearing masks in this video. Please stay safe.
Filming: Vassili Marinis and Alex Bolton
Editing: Vassili Marinis