It's pretty safe to say that 2020 has changed our lives, if not forever then for a very long time. So many things that used to be a part of our lives are either not possible anymore, or have to be completely changed in order to be practiced safely.
          That's where the RoyalMount Drive-In Event Theatre comes in! Located at the intersection of the highways 40 and 15 South, Montreal's FIRST fully convertible drive-in event theatre is a perfect choice for something fun to do as a family.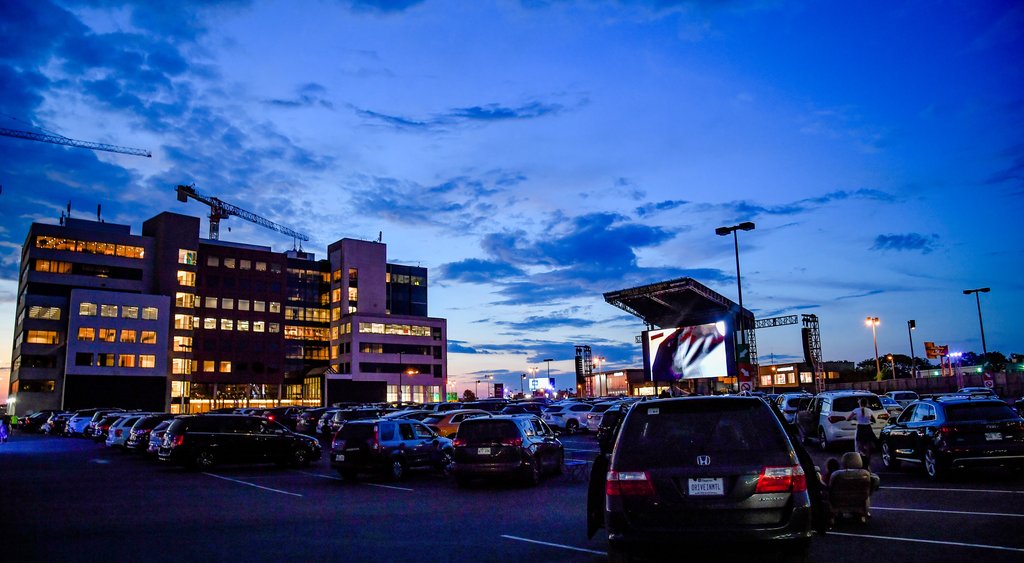 At the surface, it is a drive in theatre, much like the ones that used to be everywhere, but take a second look and you will see the difference. First of all, this is a completely modern event space, with a stage, speakers, and of course a bright screen that can be seen from any parking spot. There is also a very big focus on COVID-19 safety measures, and they do a great job of ensuring that you and those around you are enjoying your evening safely.
          Second, this is for more than just movies! There are tons of live performances, such as bands and comedy shows, for you to enjoy. They also have a wide variety of snacks and concessions available for purchase, such as catering from JavaU and Subway.
          Finally, and this is the best part in my opinion, the RoyalMount Drive-In gives back to the Montreal community. A portion of the sale of EVERY TICKET goes towards the Montreal Children's Hospital Foundation. As well, many of the events held there benefit other foundations such as the Kids for Life Foundation and the Miriam Foundation. You get to have fun, but also give back to the community.
          Make sure to check out their website driveinmtl.com and see if any of their events interest you!