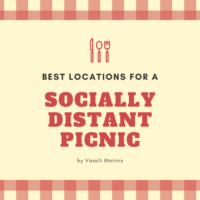 With everything that is going on in the world right now, we have had to find new ways to connect with people in a safe way. For a while, that was mostly over online platforms like zoom or facetime, and I know I definitely had quite a few fun zoom wine nights.
Lately, however, it has become a lot more popular to meet up with friends in a way that isnt necessarily new, but has a 2020 twist: Socially Disctant Picnics!
If you're looking for cool spots in Montreal to have a socially distant picnic, LOOK NO FURTHER.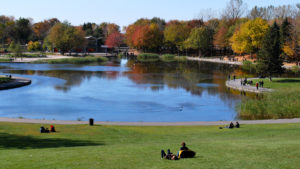 Beaver Lake is my personal favourite! It's right in the center of Montreal, there's TONS of parking, and it kind of reminds me of being at Osheaga or Ile Soniq with the large hill that overlooks the lake. I've come here a few times for a picnic recently, and the best part is since there is so much greenspace, it is very easily to remain socially distant and to feel safe. Plus its always cute to see the ducks swimming…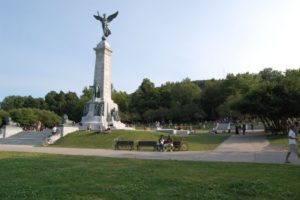 Parc Jeanne Mance is another great choice for a socially distant picnic! Once again, its central in Montreal, actually on the other side of the mountain from Beaver Lake, and has a lot of space for social distancing. What I like about Jeanne Mance Park is that it's super close to Mount-Royal, so you can always go for a nice walk after the picnic! It also has a great view of the city.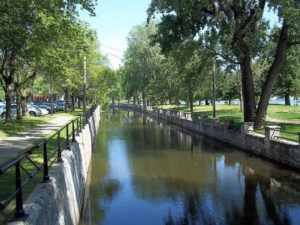 The Lachine Canal, while a little bit further out of the city, is another great choice for a picnic. Not only is it a very historical site, but it also is such a nice feeling to sit and look out along the water. This is a bit of a smaller location, but it is also a less popular location, so I was still quite comfortable social distancing. It's definitely worth a visit!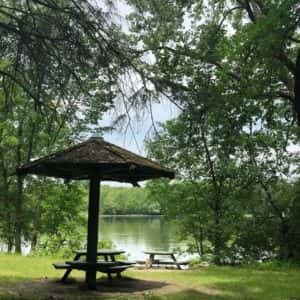 Cap Saint-Jacques is definitely the furthest from Montreal in this list, but it is DEFINITELY worth it. It is a HUGE nature park with so many different activities to do, including a beach, but there are also picnic tables all along the main trails of the park. Most of these tables overlook the St-Lawrence, which is a gorgeous view for a picnic. Also, since the tables are already so far apart, social distancing is a breeze!
Let us know on Facebook or Instagram if you visit any of these spots!!