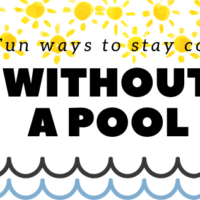 If you live in the Montreal area right now, you KNOW how HOT it has been the last few days. Well good/bad news is it's really not cooling off anytime soon. With social distancing rules still happening and most of the outdoor pools closed it has been hard to find way to stay cool if you don't have a pool in the backyard.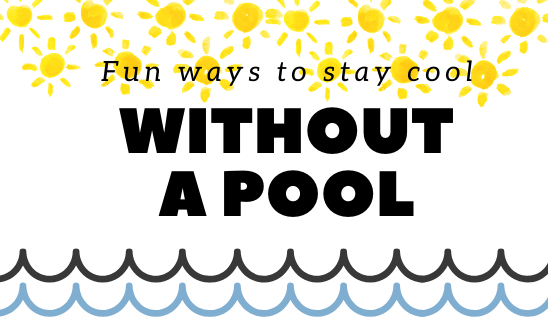 WATER BALLOON FIGHT! 
Water balloon fights are a staple for summer. It is a fun way to cool down and let your competitive side out. They even make these cool bunches of balloons now you can twist on to the end of your hose and once they are full they break off. No more red, swollen fingers required. It is also really fast so the kids (or adults) don't have to wait that long for some fun.
MAKE HOMEMADE ICE CREAM

If you still don't feel very comfortable going out to an ice cream shop with the kids, you can get them involved and make your own at home. It is a very easy treat to make and you can let the kids customize their own flavors. Stick it in the freezer and in a couple hours after playing outside they can cool off with the ice cream they made!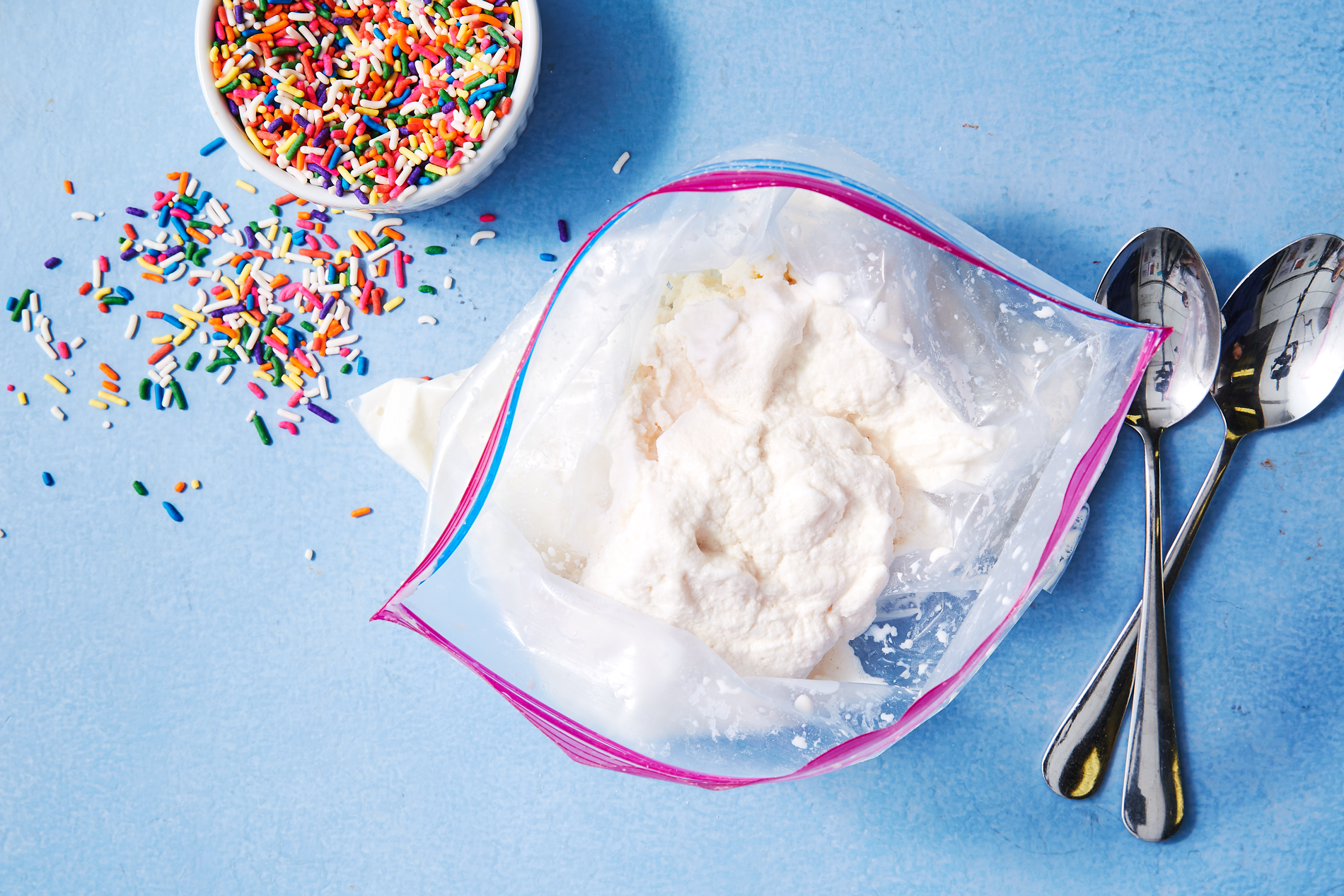 SPONGE TOSS GAME
If you haven't been able to find some water toys for the kids, get a package of sponges, let them soak in a bucket of cold water and play toss the sponge! I KNOW, I KNOW, this seems a little far fetched but I played this with my friends lots when I was younger and it is really fun. You can even set up relay races with them. If you get different colored sponges you can create games with them. First person to get all their blue sponges in their bucket WIN!
WATER SPRINKLER
They have so many fun kids sprinklers out now that you should have no problem finding the perfect sprinkler! I used to have a little flower that would sway all over the place and it was my favorite. Plus it doubles for watering your grass at the same time. Win, Win!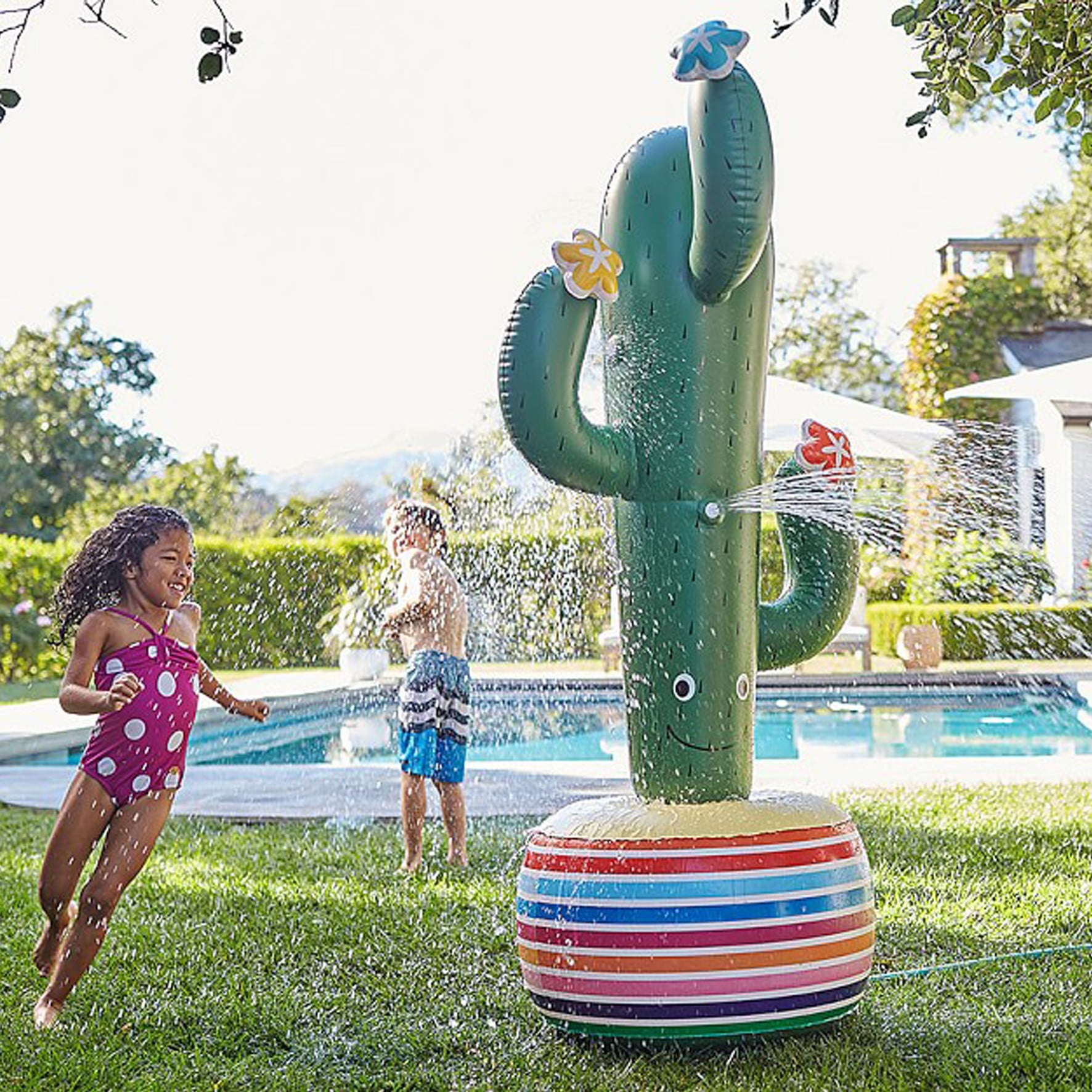 ICE CUBE TOY DIG
This is something you can make with everything you have at home! Fill a bowl up with some water and toss some of the kids toys in. Stick the bowl, or ice cube tray into the freezer and let it freeze up. Once it is all frozen you can let the kids dig out the toys by melting the ice or using kid friendly tools to chip away at the ice chunk. It will keep them busy for a while and the cold ice will keep them cool.
BOWLING SLIP N SLIDE 
This is perfect if you have older kids who are bored. Pull out the Slip N Slide! They even have cool ones with pins at the end. If you can't find a bowling pin Slip N Slide you can easily put plastic ones at the end or other blow up toys. It turns it into a game that can keep the kids distracted and cooled down for a while!
MAKES ICE POPS 
Another fun and easy summer treat is a nice cold popsicle! You can add fruit to water and make it a fun way for the kids to eat their fruits. Or blend up fruit with juice. There are many endless options for a homemade Popsicle. It helps keep the kids busy and then it's a perfect cool down treat! Everyone wins!