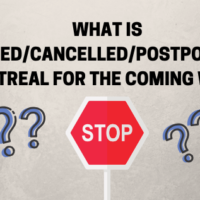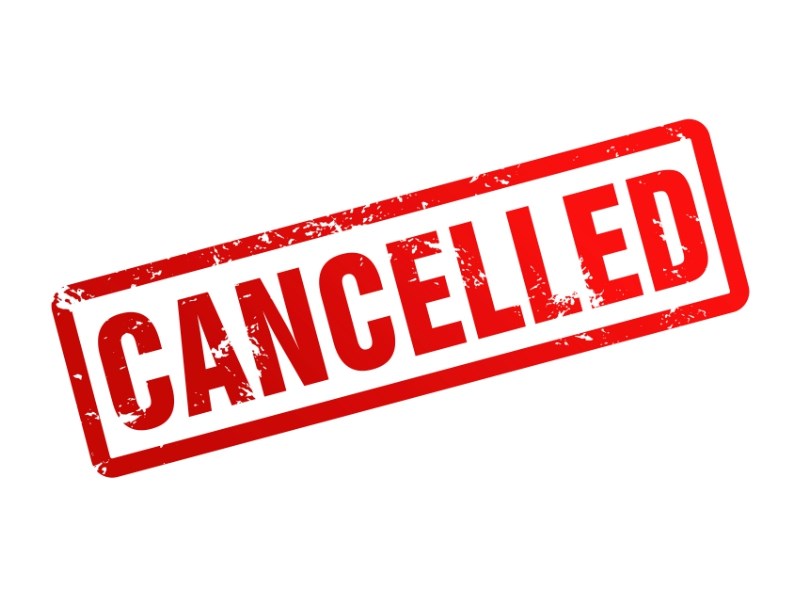 All events with more that 250 people that were planned have been cancelled for the next 30 days minimum.
Public spaces closed – museums, gyms, pools, libraries, cinemas and bars, churches have cancelled masses,
Sports – Montreal Impact Season (Suspended), World Figure Skating Championship (Cancelled), Montreal Canadiens Season (Postponed) The Blue Jays VS New york game set to take place at Olyipmic Stadium have been cancelled.
Malls are still open but with different hours Mon-Fri 11:00AM-7:00PM and Sat/Sun 11:00AM-5:00PM. Even though malls are staying open at the moment, a variety of stores will be closed until April. If you NEED to go, please call ahead to confirm.
All Evenko events in Montreal — Postponed
Cirque du Soleil Entertainment Group temporarily suspended
Cats Musical — Postponed
Elton John Yellowbrick Road Tour — Postponed
Bazar Vintage Montréal — Cancelled
James Taylor – Postponed
Mika – Postponed
Saint Patrick's Day Parade Downtown, Hudson — Postponed
Festival International du Film sur l'Art — films will be available online
All Place des Arts events — Suspended
Starbucks, McDonalds, Tim Hortons — dining areas closed, drive-thru only.