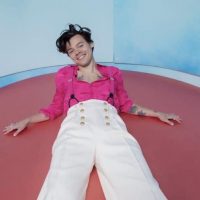 Yes it's FINALLY here the long anticipated wait is over for Harry Styles fans as his second studio album "Fine Line" dropped just last week.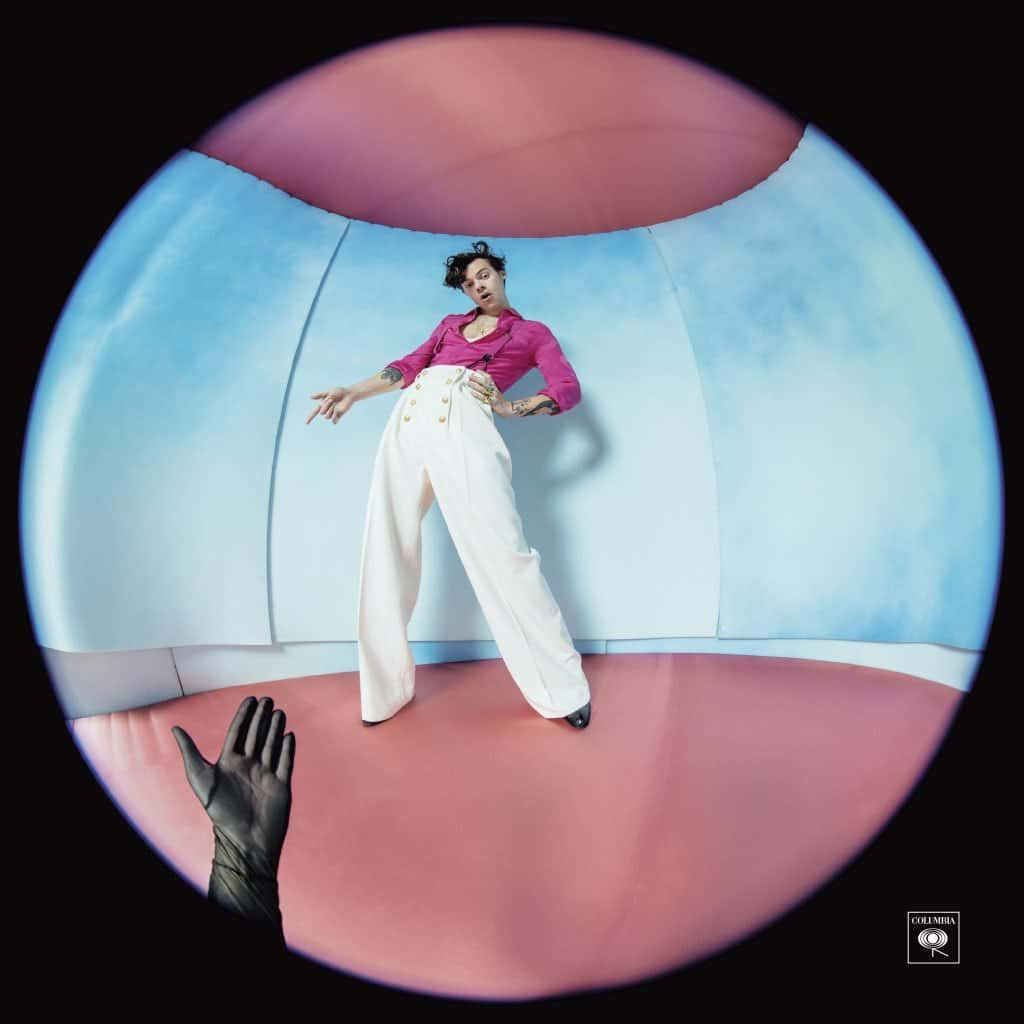 Harry Styles just hosted James Corden's Night Show with guest star Kendall Jenner last week and fans were teased about what type of songs they were going to find on the upcoming album.
Let's start with the album cover. You could see a hand pulling him and the camera being used to photograph this shot  is a fish eye lens — inspired from Jimmy Hendrix.
The hand is the viewer and they are pulling him in his songs?A little soft metaphor here, don't you think?
His first album he didn't even show his face, only his back in a floral ocean — maybe trying to not show all of him, unlike this one where he shows his truth.
For example a past relationship that we don't even know, talked about in track "Falling":
"One thing I hadn't experienced before was how I felt during the making of this record. The times when I felt good and happy were the happiest I've ever felt in my life,  and the times when I felt sad were the lowest I've ever felt in my life. "Falling" was about falling back into one of those low moments. The chorus says, "What am I now? Am I someone I don't want around?" I had started to feel myself becoming someone I didn't want to be, and that was really hard. But the nice thing is you get to write a song about it and be like, 'Okay, Next." The night I wrote it, I was going out for dinner and getting picked by a friend. When I came out of the shower, he was playing the piano and singing, so I went and stood next to him, in a towel, and we wrote the whole thing in maybe 20 minutes. He's like "Okay, we finished it. Please go put some trousers on."

The first 3 singles:
Adore You
Watermelon Sugar
Lights up
These 3 singles were the only songs considered to be the most upbeat as they were first released from the album. The only other upbeat song is Golden, the rest are really slow and heartbreaking showing his dark side.
"My favourite memory from making this album was the day we wrote "Golden." We were all sat in the kitchen at Rick Rubin's recording studio Shangri-LA, having dinner, and we played it on one guitar while everyone sang around the table. It just felt really good. Part of the thing with the mushrooms for me is that I never do anything when I'm working. I don't drink really at all. And when I was in the band, to me it felt like it was so much bigger than any of us. I felt like, I'm not going to be the one who messes it up. So I thought, now is the time in my life when you go out and experiment. You take this and you do that. Making this record just felt…joyous. I was with my friends and we were in Malibu and I felt so safe. Now's the time to have fun— we're 24, and I'm in music. I'm not a politician. We wrote it on day two of being at Shangri-LA, and immediately, as soon as we'd done it., it was like, "Oh, this track one." I used to drive to the studio, and it's the perfect PCH song. It's like driving down the coast is what the song is for."
The story behind the track Cherry or Chérie ( based on his breakup with his french girlfriend) :
"I wanted to be true to [the breakup]. I wanted it to be true to how I was feeling then, in that moment. It was all part of being more open and not like "I don't care." You get petty when something's not going the way that you want, and "Cherry" is pathetic in a way. The night that I wrote it, I was feeling a lot of pressure because the last record wasn't a radio record. I felt a lot of pressure to be making these big songs. And my friend said to me, "You just have to make it the record that you wanted to make right now—that's it." So we stayed up and wrote "Cherry" that night."
What do you think? Which songs do you think Harry Styles wrote for Kendall Jenner?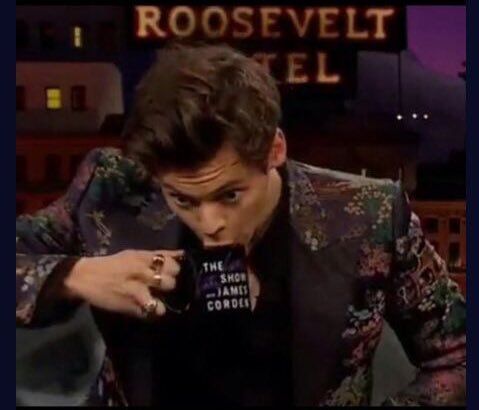 Written by: Victoria Bakos