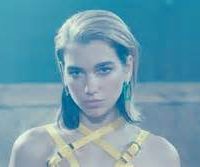 Whenever girls come across a break up or anything that deems responsible for an emotional heartbreak; we do something drastic. For example, we dye our hair color or get a haircut (I don't understand why we go to change our hair first, it's just something we tend to do first smh). We also change our jobs or go away on a girl's trip with some of our closest girlfriends.
Others turn into "self-destruction mode" which means going out, partying and cheering for the single life (or at least– trying to),  which is totally relatable as that chapter is often  part of our grieving process.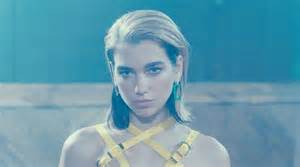 Well, the new single Don't Start Now by Dua Lipa resonates with what we just discussed here. Yes, the songstress has dyed her hair (shocker) for her heartbreak anthem, as this signals a new theme for Lipa's career.
Dua Lipa was never shy about how she truly felt in her past relationships. Her hit songs "IDGAF" and "New Rules" are unforgettable anthems of strong women who don't need a man.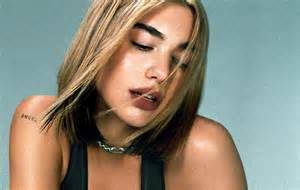 Lyrics from Don't Start Now  "I'm all good already" and "so moved on it's scary"  are clear signs that the singer is at her best, with her new blond hair flair, strutting down the streets.
"Aren't you the guy who tried to hurt me with the word goodbye" and "Don't show up"  or "Don't start caring about me now" are definitely not mix signals. Your girl is doing just fine without you.
Written by: Victoria Bakos