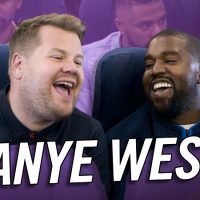 I will start with this dialogue found on Facebook before continuing with this article: "just because you don't understand Kanye's new album doesn't mean it is trash. I might not agree with everything he says publicly, but this album is great. Here's the thing, it is not a club album, you have to listen to it with an open mind." Thank you Keith Dean for your input on Facebook, as I stand by it 100%.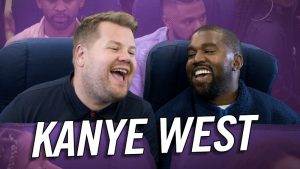 Kanye might be a lot of things and if you are a T-Swift fan, you might not agree with everything he has done. However, this man is an artist and he is making a movement with this new studio album. As the long anticipated wait is finally over this week, we got a glimpse of Kanye's new vision of the world, and how he has outgrown his graduation days.
Kanye West himself, has explained his movement and his new found belief and trust in God on the James Corden Carpool Karaoke or should we say Flight Karaoke—if you have not watched the interview, I strongly encourage you to. West, explains to Corden that he was "asleep" for a long time and when he was hospitalized for mental issues a few years back. He is now "awake" as he found his purpose in the world. Kanye claims he is an example to the people, of someone who has had it difficult and is now doing great since he has given his trust in God to guide him.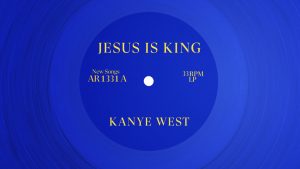 For someone who is simply a fan of West and is confused by the singer's new path and choices—it is a hard pill to swallow, as he is the same artists who sang the Gold Digger anthem  in his "Late Registration" album in 2005, which is very popular still in today's era.
His 2004 album "The College Dropout" did show some signs of Kanye taking the religious path in his critically acclaimed song "Jesus Walks" where the singer explains that he is not ready just yet to have a conversation with God as it has been a long time and he doesn't know how it will go. The hesitant young Kanye is not comparable to the older Kanye mindset as he is now having these conversations and it is making him feel full which is what he wants for everybody. The singer also mentioned a new album coming out on Dec 25. Christmas Day, which is inspired by his Sunday services, entitled "Jesus is Born."
Let's just hope he actually pulls through  this time, and makes it to his deadline—as it would be very unfortunate if he doesn't especially with this theme going.
Written by: Victoria Bakos