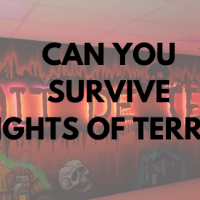 WHY ARE WE TALKING ABOUT THE NIGHT OF TERROR HAUNTED HOUSE?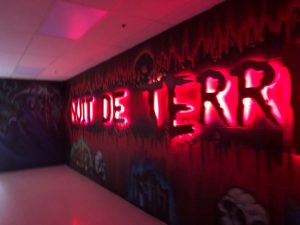 Halloween is fast approaching,  but there is still time left  to scare your family members, one of your friends or even spook your own self and Night of Terror, is here to help bring the horror.
If you are a lover of terrifying films such as "The Conjuring," "It" and "The Nunn" among others, than this haunted house will just about do the trick-–no pun intended for those who rather stick to the old trick or treat-(ing) instead.
Night of Terror is based on all of these iconic stories and recreates the magic of those movie scenes in just about one hour. Live actors, special 3D effects, mazes and paranormal activities  are  showcased as you wonder around each room hoping to find the nearest exit as your heart skips a beat.
Does that mean you are frightened? Yes.
Is that the goal? Yes.
Do children under the age of 12 years old participate? Yes.
So, while you wait in line for the ultimate Halloween experience keep this following statement in mind: children under the age of 12 are brave enough to put on their big girl and big boy pants as they are excited and anxious for what's yet to come. If they are brave, so are you.
However, if you are really scared but still curious, wimpy nights are available on Wednesdays and Thursdays.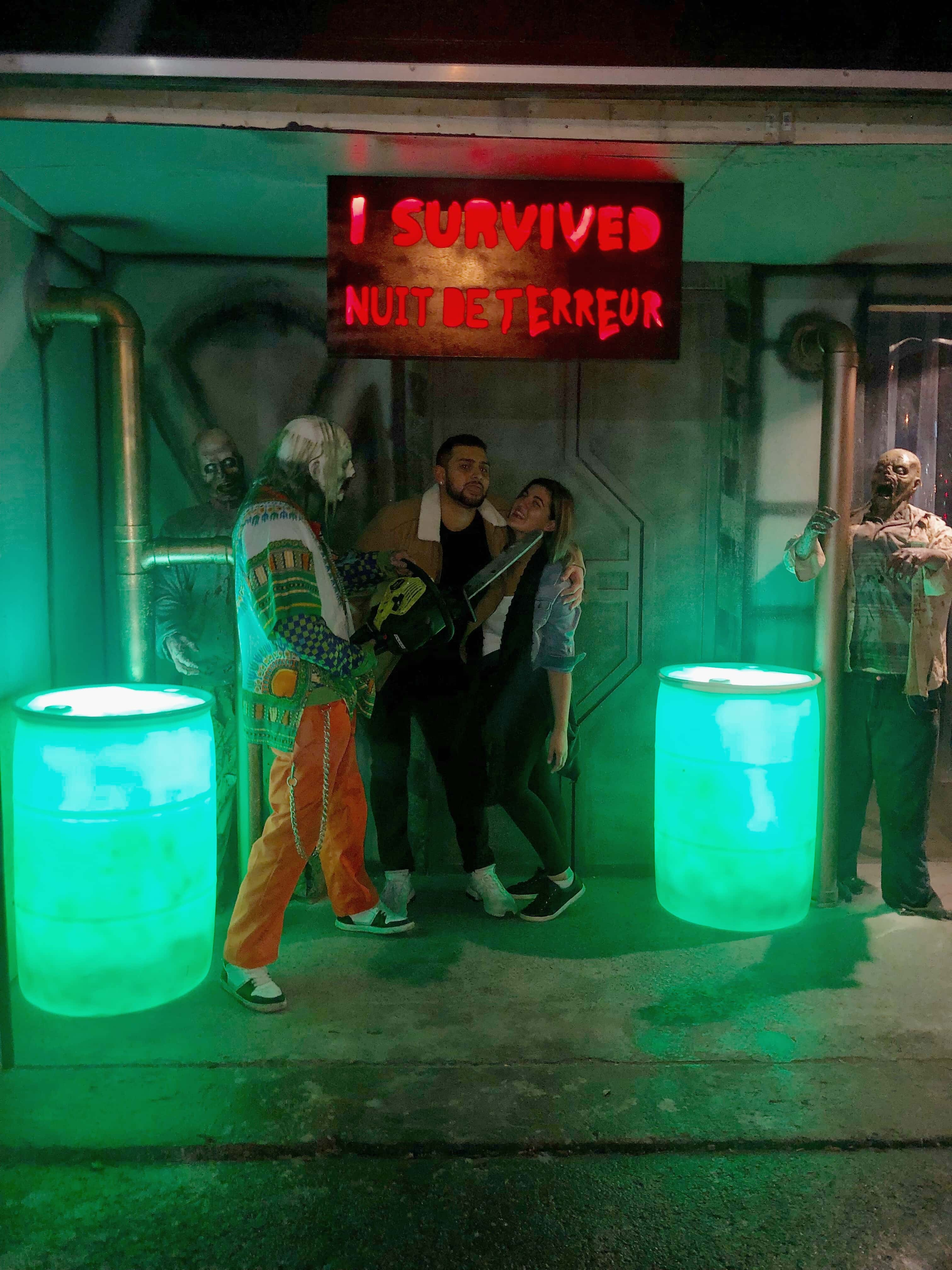 Our very own Promotions Assistant, Victoria Bakos,  made it through by the knick of time! Let's celebrate Halloween right and pay homage to these iconic Halloween films, unlike their main characters, you on the other hand,  survive the terror. Is that not worth bragging about?
See you there!
Location: 5545 B Boulevard des Rossignols
Laval, Quebec, Canada H7L 5S7