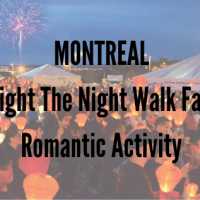 MTL : Light The Night Walk Fall Romantic Activity
Looking for a romantic fall evening supporting a great cause? On Saturday Oct. 19, Parc Jean-Drapeau will host their annual Light the Night Walk event for The Leukemia & Lymphoma Society of Canada. This event is opened to everyone who is willing to walk the night in remembrance of  their loved ones or for anyone touched by "blood"cancer.
The money raised from this event will go to research, as it is the 4th most diagnosed cancer in Canada. The main goal for the event is to increase the survival rate as it is way lower than many other cancers.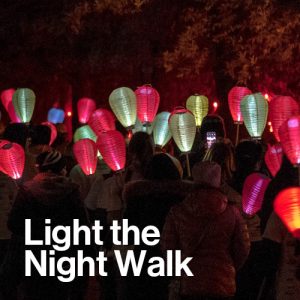 However, this walk is beautiful as every paying participant will get a lantern and walk along many other Montrealers in hope to spread awareness and light on the matter.
If you do not want to purchase a lantern you could still participate in the ambiance of the evening as  it is a perfect fall romantic evening to go with a lover to support the cause, or just for a family activity gathered with love, hope and light.
Written by : Victoria Bakos