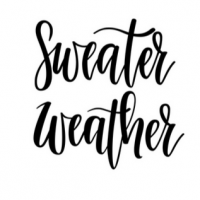 Upcoming Fall Events In Montreal — That You Do Not Want To Miss


Fall officially begun last week and you know what that means—sweater weather and hot cocoa.
Although, just because the cold weather has popped in, that doesn't mean its time to hibernate-just yet. Montreal should definitely be considered as the "second city that never sleeps" as there is always an event happening somewhere.
Montrealers know that even if it's – 32 degrees celcius and there's an event going on Downtown, they will still attend.
Well, this month we will not be dropping so low in temperature (hopefully), but it will be just enough for tea season. Yes, it may not be hot cocoa, but nothing screams more "Montreal fall season" then a cup of hot tea and fuzzy slippers watching Netflix.
Lucky for you, in order to prepare for this scenery Montreal has set up a tea festival presented by David's Tea at Marché Bonsecours on Saturday, October 5.
The event starts at 9 AM and ends at 5 PM it is accessible to people of all ages and over forty products and a dozen of conferences will be held in order to make new discoveries just in time for the colder seasons. The tickets range between $15 and $35.
Grab your friends, sweaters and scarfs because it will be a fashionable event perfect for  the ultimate Instagram picture.
As we are on the current topic of the gram, there is also the annual autumn event that debuted on Sept. 6 and that will conclude on Oct. 31— yes, you guessed it right I am talking about the Garden of Light festival that is a multimedia experience which pays tribute to all the Chinese, First Nations and Japanese communities at the Botanical Gardens.
These events are perfect for new VSCO or Instagram themes— yes, I will admit I am the ultimate VSCO gal.
Written By: Victoria Bakos