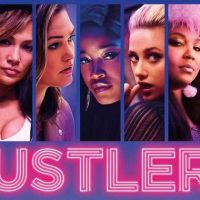 For any Jlo fans or Cardi B fans, you already know what this movie is about.
            "Hustlers" came out last friday the 13th —not to be spooked for those who don't know yet, "Hustlers" is not a horror movie, we still have a little time until Halloween. However, it is a self-women empowerment thrill and you will get to see why.
            I am not here for spoilers, BUT I will say the movie is based around women doing what they have to do, to support themselves and their daughters during the financial crash on wall street back in 2008.
            They gain financial independence…(by doing things legal or not…) and create themselves a support group for one another. You could say this is the modern-day friends TV show without a coffee shop but with strippers and only women; because they become a family which is a nice transition to observe as a member of the audience.
            ALSO, not only do we have Cardi B or JLO as mainstream stars but Usher makes a comeback and this is not a drill!!!  Okay— so this is the only spoiler I will make — Actually G-Eazy too, okay i'm done for now.
            "Hustlers" is not your typical JLO romantic comedy, in this scenario you see her portraying real life stripper and "hustler" Ramona, who is a mom, friend and business gal. She takes revenge on wall street men who are gullible and deserve it, as they play dirty too in their everyday role in wall street. Ramona is also a mentor to new strippers, as she owns the stage and always knew the fastest way to make the quickest bucks.  Although Ramona is quick and sharp when it comes to the money business, this also opens up a void to become greedy and sloppy— which is what the movie centers on. When is it too much hustle? What is the magic number to stop? Everyone always wants more…once they learn to play the game right.
Written by: Victoria Bakos