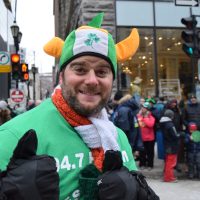 On Saint-Paddy's weekend of each year, the Saint Patrick's Day parade is hosted in the streets of Downtown Montreal for the last 195 years by the United Irish Societies of Montreal Inc. (UISM). This year   Montrealers got spoiled as the parade fell on the exact day of the Holiday; March 17. What else made it special this year? In 2019, we went back to the original route which had not been done for last few years, which is the corner of du Fort St. of Downtown, Montreal,  and we headed east as far as Metcalfe  St.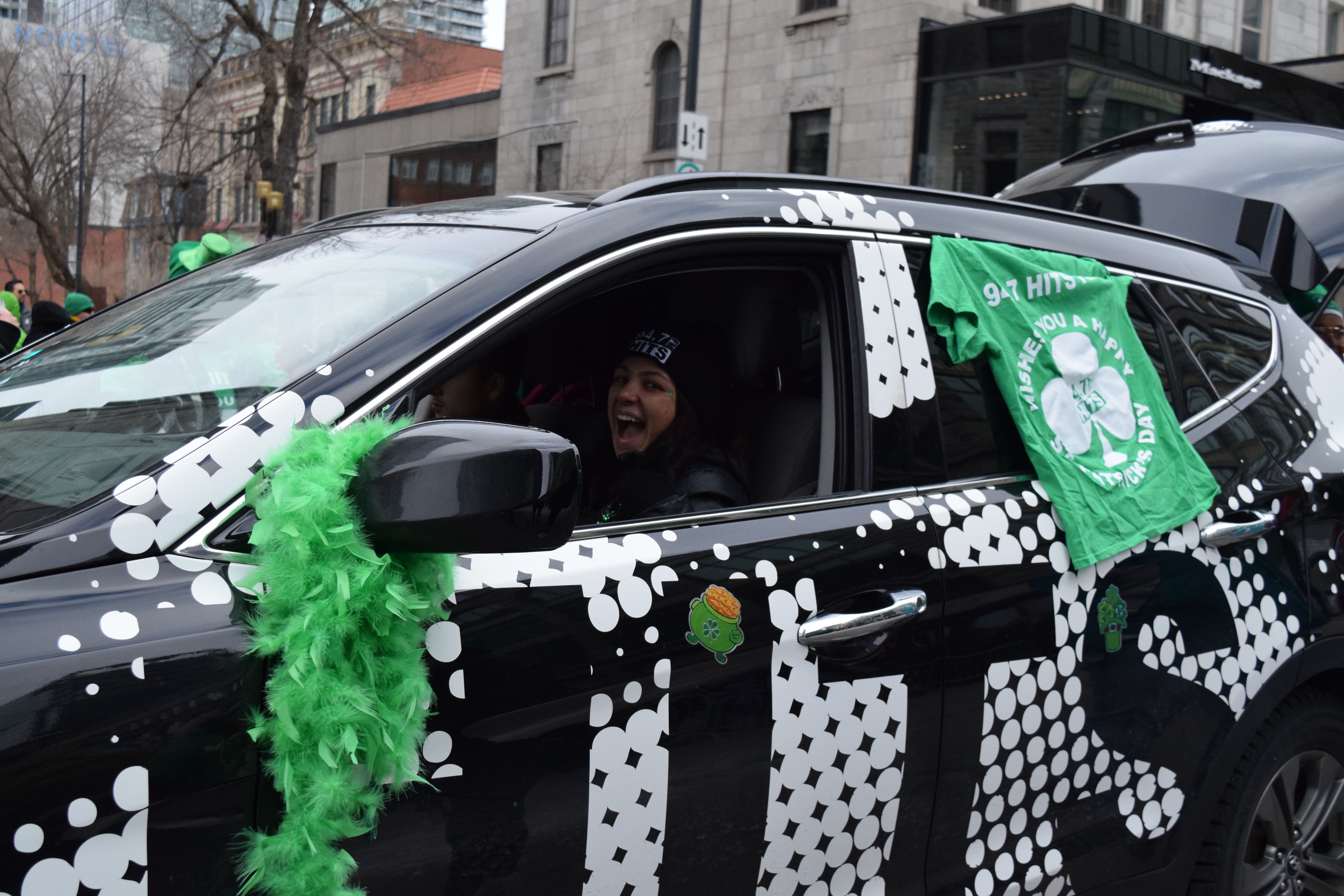 Brittany Henriques, Promotions Coordinator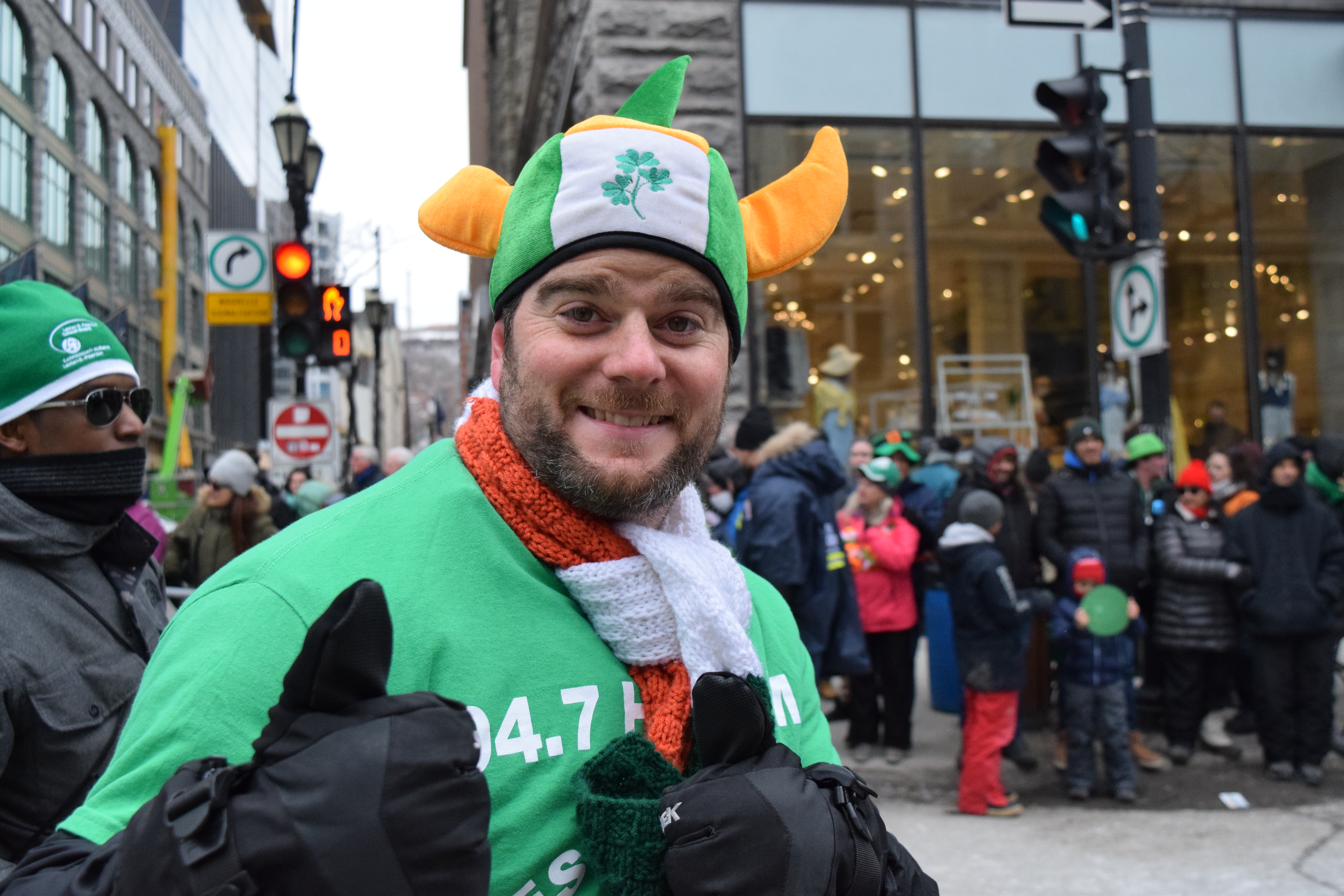 Matt Tierney, hitsquad member of 10 years.
Montreal, is one of the cities that celebrates with the Irish community by creating festivities and encouraging everyone to participate in the joyous occasion. The parade on Saturday, March 17, 2019, was the 196th edition in Montreal, it is the oldest and biggest Saint Patrick's Day celebration in North America.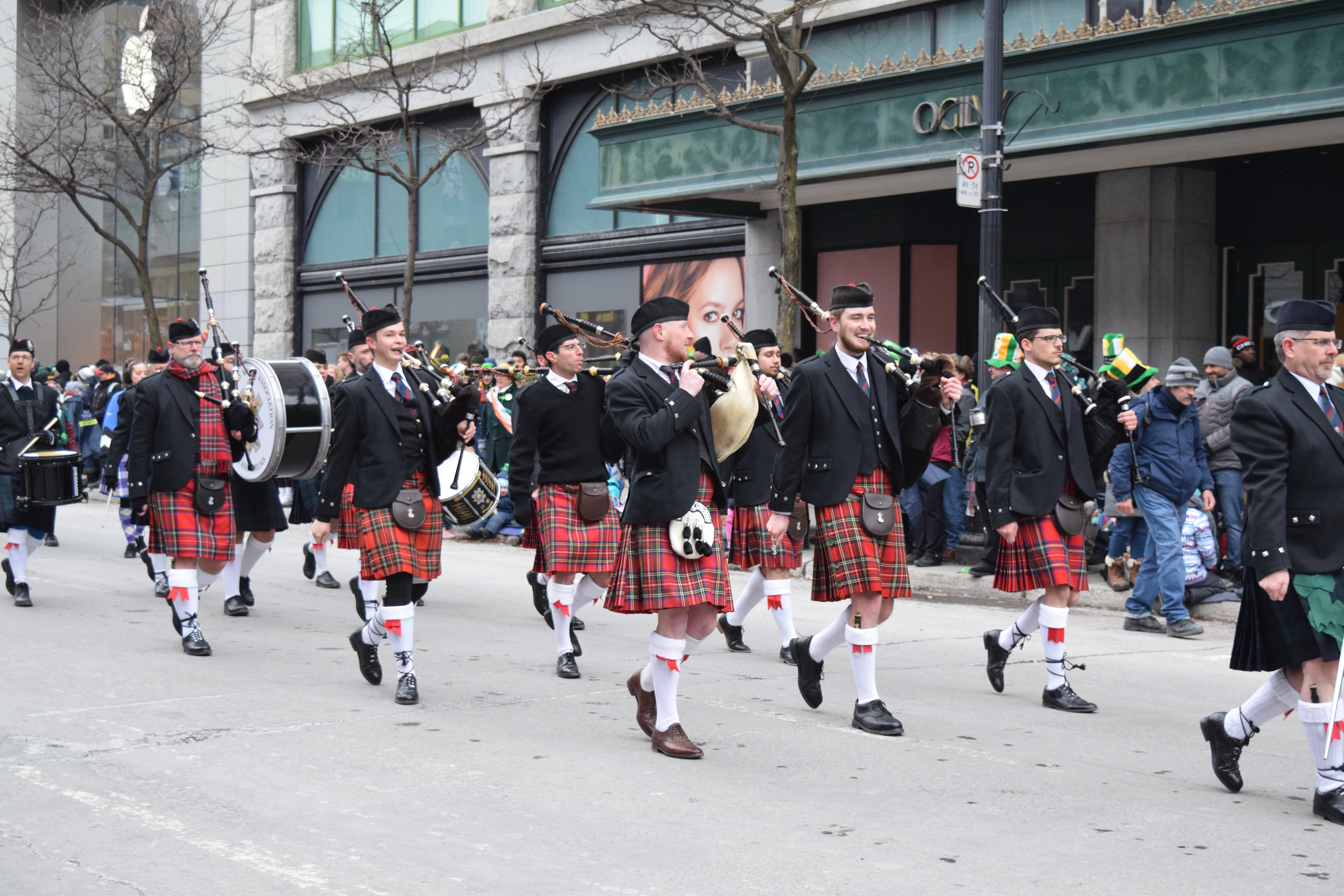 As we all know, the main goal for such big events, is to showcase everyone's public spirit. 
How many people show up to this celebration? To start off, there are 15 floats that participate, as well as 200 thousand Montrealers that gather around nearby.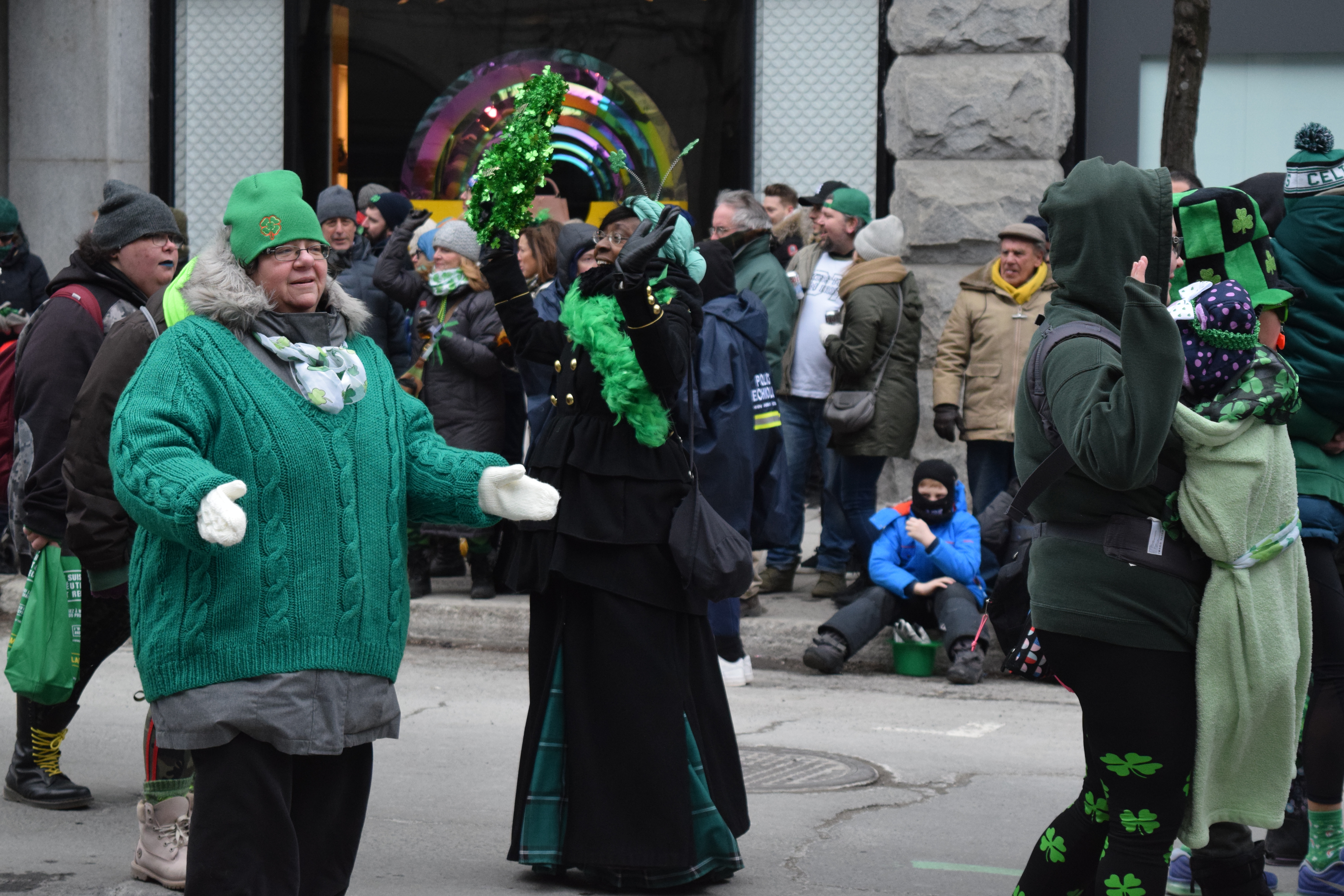 It is no secret that our Hits family was also involved as part of the community floats for the crowd. We marched, danced and sang our way through the parade on Saint-Catherine St. 
Written and shot by: Victoria Bakos