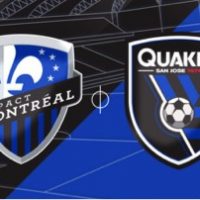 MLS Season Opener – Montreal Impact take on the San Jose Earthquakes | March 2nd, 2019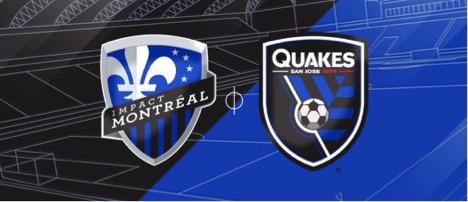 Written By: Rahshawn Greenidge | Saturday February 23,2019

Hey soccer fans what has 6 letters and is back in action in less than a weeks' time… that's right you guessed it.. IMPACT! The Montreal Impact will kick off their 2019 MLS regular season in San Jose, CA at Avaya Stadium vs the San Jose Earthquakes. In his second season as Head coach Montreal's Rémi Garde will be the man in charge of getting his team off on the right foot. As for the other side San Jose's new head coach Matias Almeyda, who previously led Chivas de Guadalajara to the 2018 CONCACAF Champions League title looks to make a good first impression and lead the Earthquakes to a positive home debut.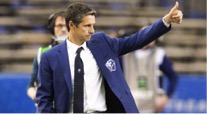 The previous match between these teams had the Montreal coming out on top with a solid 2-0 victory. The Impact took an early lead in the first half with a goal from Midfielder Saphir Taider and despite getting some rough treatment from the San Jose's defenders, ''Man of the Match'' Ignacio Piatti had a fantastic all around game. He delivered a goal, an assist, as well as with a healthy dose of the skilful highlights which we've all come to love him for.
2018 MLS Match Recap: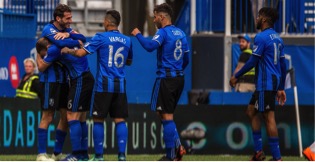 Montreal Impact 2, San Jose Earthquakes 0 |
Goals
8′ – MTL – Saphir Taider |
74′ – MTL – Ignacio Piatti |
The Earthquakes haven't had strong seasonal record, however they have won each of their four home openers at Avaya Stadium, including a 3-2 victory over Minnesota United FC in 2018. The Quakes have a 5-1-1 record in their last seven home openers, going back to 2012.
This should be a great game on both sides as the Impact look to start their season off strong and heading in the right direction.
Here is a list of other great games available during the Major League Soccer home opening weekend provided by the League:
2019 MLS Regular Season Home Openers
All times are PST. Home teams listed first. Schedule is subject to change.
WEEK 1
Saturday, March 2, 2019
10 a.m. – Philadelphia Union vs. Toronto FC (Talen Energy Stadium)
11:30 a.m. – Orlando City SC vs. New York City FC (Orlando City Stadium)
1:30 p.m. – Columbus Crew SC vs. New York Red Bulls (MAPFRE Stadium)
1:30 p.m. – FC Dallas vs. New England Revolution (Toyota Stadium)
3 p.m. – Houston Dynamo vs. Real Salt Lake (BBVA Compass Stadium)
3 p.m. – Colorado Rapids vs. Portland Timbers (Dick's Sporting Goods Park)
3 p.m. – Vancouver Whitecaps FC vs. Minnesota United FC (BC Place)
5 p.m. – LA Galaxy vs. Chicago Fire (Dignity Health Sports Park)
7 p.m. – Seattle Sounders FC vs. FC Cincinnati (CenturyLink Field)
7 p.m. – San Jose Earthquakes vs. Montreal Impact (Avaya Stadium)
Sunday, March 3, 2019
3 p.m. – D.C. United vs. Atlanta United (Audi Field)
5 p.m. – LAFC vs. Sporting Kansas City (Banc of California Stadium)
Editorial credit: https://www.mlssoccer.com/post/2018/07/14/montreal-impact-2-san-jose-earthquakes-0-2018-mls-match-recap
https://www.oursportscentral.com/services/releases/earthquakes-to-host-montreal-impact-in-almeydas-debut-on-march-2/n-5430298
https://www.sjearthquakes.com/post/2018/12/20/news-earthquakes-host-montreal-impact-almeyda-s-debut-march-2
Illustration Credit: MLS Soccer / Daily Hive / Montreal Gazette
https://dailyhive.com/montreal/montreal-impact-player-salaries-2018
https://montrealgazette.com/sports/soccer/mls/montreal-impact/stu-cowan-montreal-impact-are-a-mess-under-new-head-coach-remi-garde
https://www.mlssoccer.com/post/2016/09/26/montreal-impact-vs-san-jose-earthquakes-2016-mls-match-preview