NBA All-Star 2019
By: Rahshawn Greenidge | Feb 12th, 2019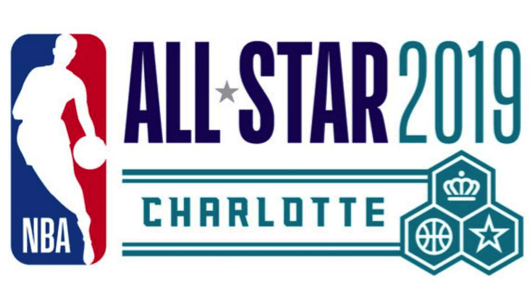 Attention all basketball Fans…our favorite time of year has arrived! The 2019 NBA All-Star Gamewill be the 68th edition of an exhibition basketball game played on February 17, 2019. Going for the second time around this years game format will not be a traditional East/West showdown, but more of "Masterminded Strategy" as the leagues top players will be captains drafting their own teams consisting of 12 players, making it 24 players in total. The game will be held at the Spectrum Center in Charlotte, North Carolina, home of the Charlotte Hornets. As most fans can agree that having Team Captains choose their favourite players to play with is probably as exciting as a game can get, history has shown this game continues to attract people from all walks of life.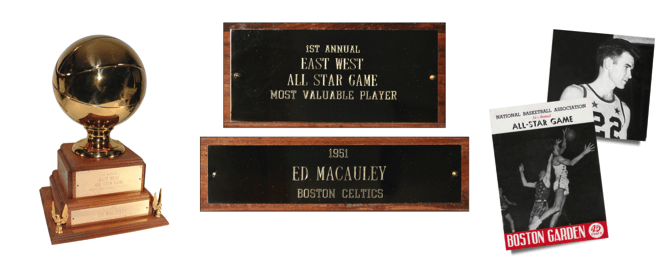 The first NBA All-Star Game was played during the 1950-1951 season on March 2nd, 1951 at Boston Garden in Boston, Massachusetts. Boston Celtics' Center Ed Macauleywas named as the first NBA All-Star Game Most Valuable Player, and from there the All-Star Game became a success bringing in tens of thousands of people. In 2010, the NBA All Star Game set the attendance record for a basketball game when 108,713 fans jammed the Cowboys Stadium in Arlington, Texas.
Structure of an NBA All-Star Game
The starting five from each team consists of three frontcourt players and two guards. The reserves then consist of two guards, three frontcourt players and two wild cards, with each selected player ranked in order of preference within each category. If in the case that a player is unavailable for the game due to injury, the NBA Commissioner will select a replacement for the roster and grant that player with their appropriate All-Star honour.
In 2017 the NBA and NBPA (National Basketball Players Association) revealed that they would be changing the NBA All-Star Game format starting with the 2018 NBA All-Star Game. The vote leaders for each conference will be assigned as Team Captainsand will be able to select players regardless of which conference they play in, to ultimately form their own "Super Teams". The league made this change in response to social media campaigns that resulted in mediocre players such as long time NBA Center Zaza Pachulianearly being voted as All-Star starters over more deserving players.
The Game is played under normal NBA rules, but where the difference lies is that players will start and sometimes finish the game at unfamiliar positions. In other words, don't be surprised if you see players like LeBron Jamesstarting at Center and players like Joel Embiidtaking a run at Point Guard!
Last but not least the Halftime Show is usually longer than a typical NBA game due to musical performances by popular performing artists. Recent guests have included artist like Snoop Dogg, Ariana Grande, Kendrick Lamar, Nicki Minaj, Beyoncé, Migos and tons more. This years 2019 All Star Halftime show will be headlined by no other than J.Cole and Meek Mill.
Now with out further ado let's take a look at the 2019 NBA All-Star Rosters:
Team LeBron: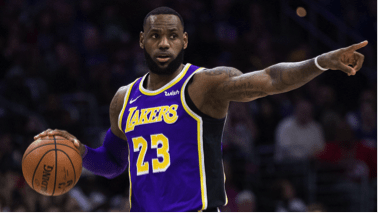 Starters:
LeBron James
Kevin Durant (First Team LeBron pick)
Kyrie Irving
Kawhi Leonard
James Harden
Reserves:
Anthony Davis
Klay Thompson
Damian Lillard
Ben Simmons
Ben Simmons
LaMarcus Aldridge
Karl-Anthony Towns
Bradley Beal
Special addition:
Team Giannis: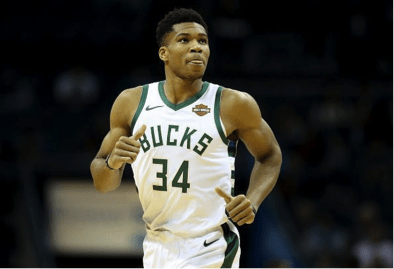 Starters:
Giannis Antetokounmpo
Steph Curry (First Team Giannis Pick)
Joel Embiid
Paul George
Kemba Walker
Reserves:
Khris Middleton
Nikola Jokic
Russell Westbrook
Blake Griffin
D'Angelo Russell
Nikola Vucevic
Kyle Lowry
Special addition:
Schedule of events for the NBA All-Star 2019 in Charlotte, NC
Feb 15-17 | Charlotte, NC | Spectrum Center
Friday, Feb. 15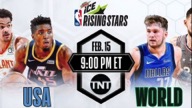 All times Eastern (ET)
9:30 a.m. | MTN DEW ICE Rising Stars Media Day & Practice
11:00 a.m. | MTN DEW ICE Rising Stars Practice | NBA TV
5 p.m. | Hall of Fame Announcement | NBA TV
7 p.m. | NBA All-Star Celebrity Game presented by Ruffles | ESPN
9 p.m. | MTN DEW ICE Rising Stars | TNT
Saturday, Feb. 16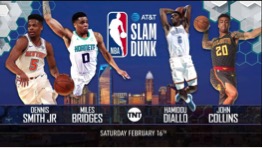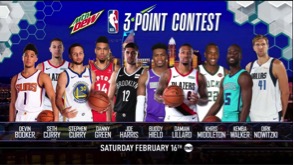 All times Eastern (ET)
9:30 a.m. | NBA All-Star Media Day & Practice | NBA TV
9:30 a.m. – 10:00 a.m. All-Star Saturday Night Participant Media Availability
10:00 a.m. – 10:45 a.m. Team Giannis Media Availability
10:45 a.m. – 11:30 a.m. Team LeBron Media Availability
12:05 p.m. – 12:55 p.m. Team Giannis Practice
1:05 p.m. – 1:55 p.m. Team LeBron Practice
7 p.m. | Commissioner Adam Silver media availability | NBA TV
8 p.m. | State Farm All-Star Saturday Night | TNT
Taco Bell Skills Challenge (first event)
Three-Point Contest (second event)
AT&T Slam Dunk (third event)
Sunday, Feb. 17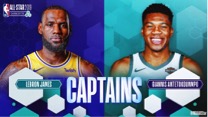 All times Eastern (ET)
3 p.m. | NBA Legends Brunch | NBA TV coverage begins at 3 ET
8 p.m. | 68th NBA All-Star Game | TNT coverage begins at 7 ET (also available on TBS)
NBA All-Star Game Recaps (2006-2018)
2018: Team LeBron 148, Team Stephen 145
Location: Los Angeles, Calif.
MVP: LeBron James, Cleveland Cavaliers
2017: West 192, East 182
Location: New Orleans, LA
MVP: Anthony Davis, New Orleans Pelicans
2016: West 196, East 173
Location: Toronto, Ont.
MVP: Russell Westbrook, Oklahoma City Thunder
Oh did I mention… The NBA will also be playing host to a Celebrity All-Star game, which showcases former athletes as well as superstar singers, television host and radio personalities.
Celebrity Rosters
Home
Mike Colter ("Luke Cage" actor)
Chris Daughtry (Recording artist)
Terrence J (On-air host, actor)
Famous Los (Comedian, Social media influencer)
Dr. Oz (Television Personality)
Rapsody (Rapper, Recording artist)
Bo Rinehart (NEEDTOBREATHE vocalist and musician)
JB Smoove (Actor, Comedian)
Steve Smith (NFL great)
A'ja Wilson (2018 WNBA Rookie of the Year)
Jay Williams (ESPN college basketball analyst)
Jason Weinmann (Hometown hero)
Away
Ronnie 2K (Director of Influencer Marketing, 2K Sports)
Ray Allen (Naismith Basketball Hall of Famer)
AJ Buckley ("SEAL Team" actor)
Bad Bunny (Recording artist)
Stefanie Dolson (WNBA's Chicago Sky center)
Marc Lasry (Co-owner, Milwaukee Bucks)
Hasan Minhaj (actor, comedian, host of Netflix's Patriot Act with Hasan Minhaj)
Quavo (rapper, recording artist)
Adam Ray (Comedian, About Last Night podcast)
Amanda Seales (actor, comedian, recording artist)
James Shaw Jr. (hometown hero)
Brad Williams (comedian, About Last Night podcast)
Last years 2018 NBA Celebrity All-Star game game saw Team Clippers beat Team Lakers 75-66. Rap Artist Quavo, who is one-third of the rap group Migos, scored 19 points (on 7-of-10 shooting) and collected five rebounds, three assists and two steals en route to winning the MVP Trophy in his first-ever Celebrity Game appearance (not bad for a singer song writer!).
I think this year's celebrity game is not only great entertainment but will also be supported by a great cause. Ruffles potato chips, the Official Chip of the NBA, will again be this year presenting partner of the 2019 NBA All-Star Celebrity Game. Throughout the game, celebrity players can score big by shooting from the potato chip brand's 4-point line, "The RIDGE,"resembling the ridges in Ruffles potato chips. If that wasn't cool enough for every 4-pointer made from "The RIDGE" during the game, Ruffles will donate $4,000 to foster environments of inclusion in sports in partnership with the Special Olympics, up to $40,000.
Wow… talk about star-studded affair. I've got my bet on Team LeBronwinning the game with shooting guard James Hardenbringing home MVP honours. As for the celebrity game I got my eye onTeam Awaywinning out with Quavo winning back-to-back MVP awards. Call all your friends and even your grandma too, this is an weekend you don't want to miss!
//
Editorial Credit:
Illustration Credit: Wikipedia / CBS Sports / LakersNation.Com / SportSkeeda / Nba.com
Grey Flannel Auctions
https://en.wikipedia.org/wiki/2019_NBA_All-Star_Game
https://www.cbssports.com/nba/news/nba-all-star-game-2019-how-to-watch-team-lebron-versus-team-giannis-online-streaming-tv-date-time-rosters/
https://www.lakersnation.com/2019-nba-all-star-game-starters-lebron-james-captain-giannis-antetokounmpo-votes/2019/01/24/
https://www.sportskeeda.com/basketball/nba-all-star-game-2018-19-analyzing-the-starting-lineup-for-team-giannis-ss
http://www.nba.com/allstar/2019/events/rising-stars
http://www.nba.com/allstar/2019/events/three-point-contest
http://www.nba.com/allstar/2019/events/dunk-contest
http://www.nba.com/allstar/2019/events/skills-challenge