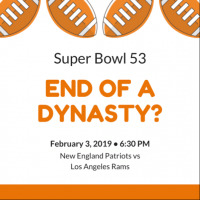 By Rahshawn Greenidge | Jan 28th, 2019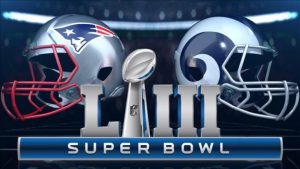 Well. . Here we are again. The tried and tested New England Patriots against one of the league best teams the Los Angeles Rams. Both conference championship games were as memorable as they were head scratching which leaves us to wonder pretty hard games to top, don't you think?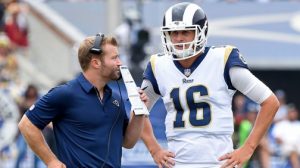 Let's start of by breaking it down some numbers. The Los Angeles Rams finished the season with 13 wins and 3 losses. In only his second season as Head Coach Sean McVay guided his team to winning 11 of their first 12 games, averaging over 400 yards per game, and finishing the regular season with the second best offense in the NFL.
The NFC Divisional-Round Game versus Dallas Cowboys was tough fought on both ends but the rams finished strong wining 30-22. This win for L.A was a great team performance and also marked their first playoff victory in over 14 years! Quarterback Jared Gofffinished the game throwing 15/28 with 186 yards, followed by running back C.J. Andersonwith 123 yards and two rushing touchdowns.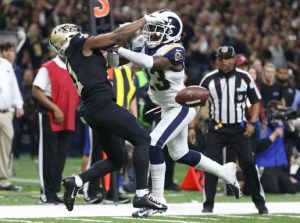 The most memorable moment for every football fan this post season came when officials failed to penalize rams cornerback Nickell Robey-Coleman for his pass interference hit on Wide Receiver TommyLee Lewis.This controversial non-call with both teams tied at 20 and less than 2 minutes remaining in regulation forced the Saints to settle for a 31-yard field goal and hold onto a 3-point lead. A pass interference call would have given the Saints a first down and enabled them to run the clock down before potentially kicking a game-winning field goal. Rams placekicker Greg Zuerleinlater sent the game into overtime with a 57-yard field goal.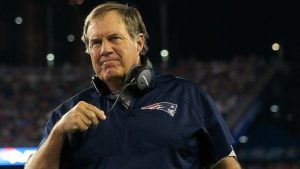 Now to think after all that you would hope the Saints got some luck going into overtime right? They did! They ended up starting with the ball in hopes to erase that huge missed call by the officials, but not too long after Quarterback Drew Brees threw an interception pass to L.A.'s cornerback John Johnson IIIand put the rams in great field position to win the game. L.A was only able to gain only 15 more yards after that play, but that was just enough room for Zuerleinto kick another field goal, sending his team to SuperBowl 53
Now on the other side of things… it seems that no matter how much people seem to love or hate New England they always find a way get themselves in familiar places.  After starting the season losing two of its first three games things didn't seem up to be adding up towards a championship season. Thanks to some classic Tom Bradyheroics and Hall of Fame coaching from Bill Belichick'sthe Patriots won eight of their next nine gamesfinishing with a record of 11 wins 5 loses, and high hopes for a deep playoff run.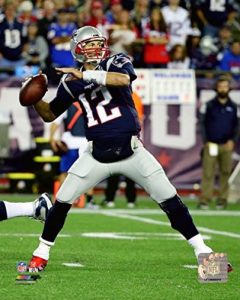 The AFC Divisional-Round Game against the Los Angeles Chargers posed a good challenge for the Patriots, as there was lots of concern they had past their prime and would be surpassed by a well-balanced team. It wasn't a matter of time until New England got off to a 35 first half-point game, which ultimately overwhelmed the chargers winning 41-28 in Foxborough.
The AFC Championship Game, probably one of the most anticipated rematch of the season was a test to see whether New England had enough left to hold off the top-seeding Kansas City Chiefs on their home field. Although the patriots haven't won a
playoffs road game since 2007, they stuck it out when things got hard and relied yet again on some late game heroics from Tom Bradythrowing clutch passes to his favorite targets Rob Gronkowskiand Julian Edelman. New England managed to find a way to overcome the Chiefs winning 37-31 against league likely MVP quarterback Patrick Mahomesin overtime, clinching a spot in the SuperBowl for the 3rdstraight year.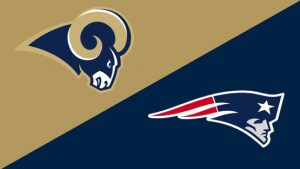 Now to say the least…the Rams got their hands pretty full on this one! Its going to take some major efforts from star receivers like Brandin Cooksand league likely defensive player of the year Aaron Donaldto bring Los Angeles back to their 2001 championship glory. All being said my prediction for this game will be in favor of New England, winning 27-17 and capping of what can be one of the greatest football dynasties in history.
Editorial credit: Mark Maske/ washingtonpost.com
Illustration credit: usatoday.com