Let's be real: Montreal has some pretty dope festivals taking place in the summer. From the Jazz Fest's multicultural vibe to Osheaga's killer line-up, Montrealers are very lucky when it comes to arts and culture in their city. But one doesn't only have to stick to the major festivals; in fact, sometimes, the smaller, hipper festivals turn out to be the most interesting to attend. And for that reason, we've compiled a short list of some low-keyfestivals that are taking place in Montreal this summer:
POP Montreal – September 26-30
A non-profit community organisation, Pop Montreal's lineup includes hundreds of up-and-coming artists that will be performing in venues around the city towards the end of September. The festival has been taking place for over 17 years and has even done showcases in major international festivals like SXSW, giving Montreal talent a spotlight.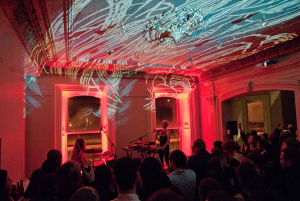 More information on this festival: https://popmontreal.com/en/
MUTEK – August 22-26
With festivals taking around the globe in cities like Tokyo, San Francisco and Dubai, MUTEK (also known as the International Festival of Digital Creativity and Electronic Music) combines live electronic acts and stunning visuals, all happening in the heart of downtown Montreal. Renowned for the exceptional quality of its live acts, MUTEK will not disappoint electronic music fans.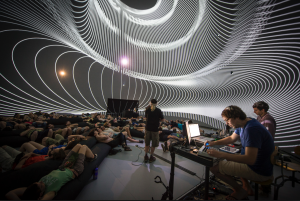 More information on this festival: http://www.mutek.org/en
Villa Paradizo – Date TBD
If "Rave till' you grave" was your yearbook quote and free festivals appeal to you, then Villa Paradizo is the place to be. Known for being one of Canada's biggest free EDM festivals, Villa Paradizo takes over Crescent street every year in the beginning of September. The festival's lineup consists of many emerging DJs (last year's lineup included Loud Luxury), and the crowds always promise to be crazy.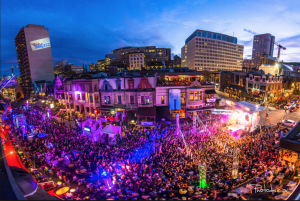 More information on this festival: http://villaparadizo.com/en/