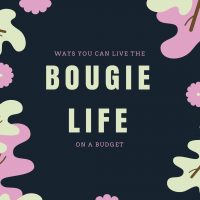 By: Jayda Pounder
Do you constantly want to experience the finer things in life but can't seem to afford it? If you're a young adult like me, between paying for school-related things, balancing work part-time, and "adulting"; it's pretty impossible to splurge on just anything without feeling super guilty about it after. The struggle is real, but it definitely is possible to find things to do around Montreal without breaking the bank.
Whether it's restaurants, art museums, or brand new experiences you want to explore with your friends, I've got you covered.
From a broke girl with expensive taste, here's a list of 4 things for you to try.
1. Looking for a way to unwind? Try Bota Bota Spa's Drift Away after Dark.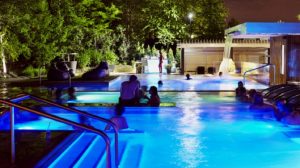 If you're down for a different kind of party on a Friday night that's not super overpriced and over the top, this is definitely the spot to go to. For the first Friday of every month going on until the summer, you can enjoy access to the Bota Bota Gardens for only $35 from 11:30 p.m. to 2 a.m along with a few cocktails. Your locker, towel, and robe are included, there's a DJ at each event as well as pretty lights that illuminate the pools. Although I've only gone to Bota Bota during the day, you're definitely guaranteed a beautiful, refreshing aesthetic and the coolest of vibes the whole night. Reserve quickly though, spaces are limited!
For more info: http://botabota.ca/en/events/
2. In the mood for fancy-looking food? Eat at Comptoir 400.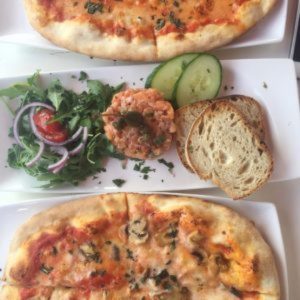 Not everything in the Old Port has to be pricey! This little Italian restaurant's thin pizza is to die for and is super affordable too. Located at the corner of Place Jacques-Cartier, with its brick walls and shiny ceramic floors, you'll feel like you're in Europe. You can get an extra large pizza for about $30 and because of the big portions, you can split it with a friend. They also offer a variety of sweet crepes, gelato, and amazing lunch specials. All in all, not only are you saving money, but you'll have everyone asking you on your Snapchat which upscale restaurant you're at!
3. Into Brunch? Eat at Universel.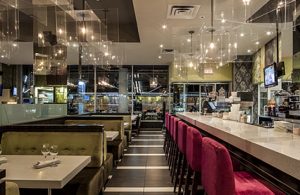 Universel has very rich and classy ambiance minus the high prices. You can order breakfast combos that include eggs, potatoes, toast, and your choice of crepes, waffles, or french toast along with a choice of fruit for under $15. It also gives you the chance to splurge a bit on their strawberry mimosa. The fancy life has never been so inexpensive!
http://peel.resto-universel.com/en/menus/breakfast-menu/
4. In the mood to look at art? Check out the Montreal Museum of Fine Arts (MMFA).

        A lot of people think that the MMFA is pricey because of how extravagant and lavish it looks inside and out, but you can definitely still manage to get good deals. For people 13 to 30, all the collections and discovery exhibitions are free. These collections feature a sculpture garden, international contemporary art, Quebec and Canadian art, and so much more. If you still want to visit the major exhibitions like the Napoleon one for example, it's $11.50 every Wednesday after 5 p.m, instead of its regular $15. https://www.mbam.qc.ca/