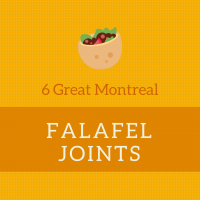 by Marc Matar
I have many goals in life, but if there's one that precedes all the others, it would be my quest to find the best falafel in Montreal. Now let's set the record straight: Montreal has some great falafel joints, but just like any big city with a large variety of restaurants, you will occasionally stumble upon the bad falafel before finding your way to the falafel that will change your perception on everything. To help you avoid having that occasional bad falafel, we've curated a list of some of the best falafel restaurants in town, because drunken 3 AM meals are meant to be enjoyed.
Falafel Abou Hanna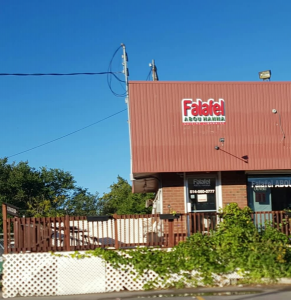 Delicious, authentic and uncomplicated: there's no better way to describe a sandwich from this West-Island favourite. Located in Dollard Des Ormeaux, the family owned Falafel Abou Hanna only has a few items on the menu, and honours the mighty falafel sandwich by serving it the authentic way: with parsley, tomatoes, pickles and tahini sauce, wrapped in pita bread.
Falafel St Jacques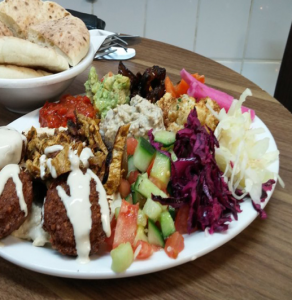 Who said falafels can't bring world peace? Led by an Israeli owner and a Palestinian manager, the Falafel St Jacques team strives to create a space of inclusion, where politics aren't a subject of conversation and where all nationalities and religions can gather to eat. Located in Montreal's Lachine, Falafel St Jacques offers a array of vegetarian options, including the good old falafel, and their famous vegetarian shish taouk.
La Panthere Verte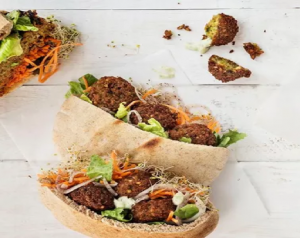 Although it's not the type of falafel you'd feed  your Lebanese grandma, La Panthere Verte is a great option if you've been eating traditional falafels for days and need tospicethings up in your life. With toppings like sauerkraut, sprouts and herbier sauce, La Panthere Verte hands-down serves the most original falafel in town, and their 6 locations across the island of Montreal gives you no excuse to not try it out.
Falafel Freiha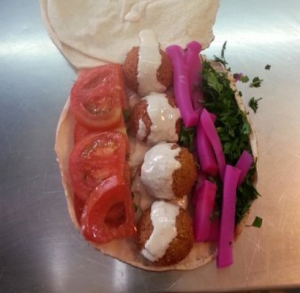 I know, this one's in Laval, but you have to trust me when I say that Falafel Freiha is worth the drive: Falafel Freiha has mastered the craft of falafel-making in its many years of existence, which established it as one of Montreal's best falafel restaurants. If you don't believe me, trust the restaurant's never-ending lineups that often go out of the door. Convinced now?
Nilufar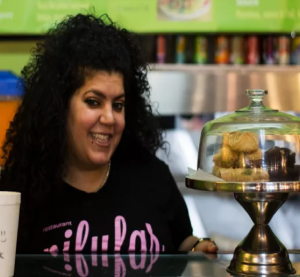 A favourite amongst Concordia students, Nilufar is the place to go if you're broke but still have great taste when it comes to falafels. Located right between Concordia University and Dawson College, Falafel Nilufar has been serving falafels to hungry students for over 23 years. The best part about this place? It's co-owner, Nilufar Al-Shourbaji, gives away falafels to the homeless on the daily. That's dope.
Boustan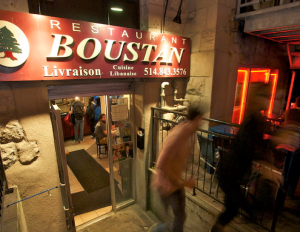 Falafels might not be Boustan's specialty, but Boustan is a pretty solid option when it's 3 AM and you're craving something a bit more exotic than McDees. Their crunchy falafels and delicious toppings are everything you need after a wild night out, so make sure to give it a try if you still haven't been there.