By: Jayda Pounder
Once again, Montreal held its annual Nuit Blanche event where the metros are opened all night, and there's endless amounts of food and activities offered all over the city.
If you're a young adult like me, you're probably wondering if there's a way you can have a good time this year but for free. With so many things to do during Nuit Blanche, and so many crowds of people, there tends to be a lot of free activities that go unnoticed.
But so many of these activities are also available all year round, even if some may differ from the Nuit Blanche offerings. So whether you're just looking for an excuse to avoid your upcoming assignments, or are simply looking for new things to do around Montreal, here's a list of 4 activities for you to try.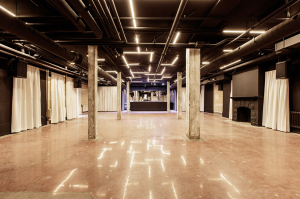 1. Feeling artsy? Try a museum. 
Who said you couldn't enjoy fancy artwork at a low cost? It's common to overlook museums, especially during Nuit Blanche, but many of them, like The Musée d'Art Contemporain (MAC), offer free admission for the night. However, even throughout the year, you can visit these museums for a lower cost! For example, the MAC offers half price entry on Wednesdays from 5 p.m. to 9 p.m. all year round. There's also a an exposition taking place at Le Livart St.Denis that held its premiere night for Nuit Blanche, but is being held until April 1st. It is a collective art exposition of 15 different artists' pieces related to the theme of "performance."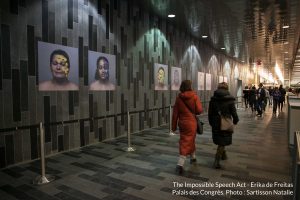 2. Not big on being cold? Explore Montreal from underground.
Montreal's downtown underground "city", where all the metro-level shopping malls like the Eaton Centre and Complexe Desjardins are holding their 10th edition of the Art Souterrain (underground art) Festival. At this year's Nuit Blanche, there was over a 100 contemporary and performance art installations from spots like Place Bonaventure to Palais des Congrès from 6 p.m. to 1 a.m. The event's not just happening this Saturday, but is going on until Mar.25. Not only do you get to explore and snap pics of local exhibitions, but you get to do it while staying warm the whole time!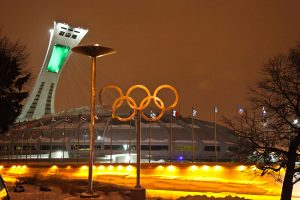 3. Down for a winter adventure? Go skating at the Olympic Stadium.
For its 6th year in a row, the Olympic Stadium is hosting their Winter Village which features an illuminated ice trail, along with a whole bunch of other outdoor activities, all open till March 25th. With pretty lights guiding your way through as you skate, it's sure to give the authentic Montreal winter experience without going overboard. Of course the trail itself is free, but skate rentals are $8. The beauty of this village, however: priceless!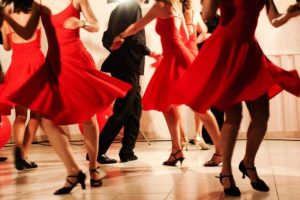 4. Love to be constantly moving? Try a dance class.
Nuit Blanche always offers free dance lessons at Berri-Uqam. If you love dancing the night away but you missed this special night, Cat's Corner has got you covered! They are the studio that offers the Nuit Blanche classes and they have many events going on all year for anyone to pick up a few techniques.