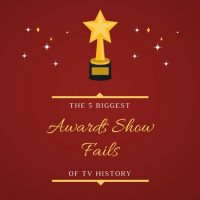 by Marc Matar
With the Oscars coming soon, I couldn't help but remember #BestPictureGate, one of the most cringe-worthy moments of last year, when La La Land was mistakenly awarded "Best Picture" instead of Moonlight. One year later, I've somehow recovered, and am ready to confront some more cringe-inducing moments that were on national television, so here it is folks: The Biggest Award Show Fails of TV History!
ADELE DAZEEM (??????!!!!!)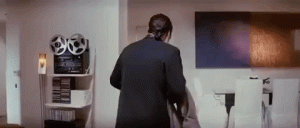 Personally one of my favorites, this sequence of events dates back to the 2014 Academy Awards. A confused John Travolta was charged with the seemingly impossible task of introducing Idina Menzel as she was about to sing her hit "Let It Go" from Frozen; however, for a reason still unknown to this day, he pronounced her name "Adele Dazeem" with a weird accent. Why, John, why?
HARRY STYLES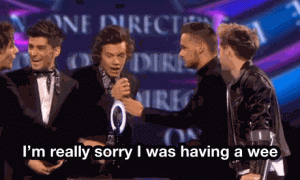 When you gotta go, you gotta go… Let's take it back to the One Direction days, when the band had won a BRIT award for their Global Success. After getting on stage, the boys realized they were missing one bandmate. Harry, who was nowhere to be seen, was spotted running to the stage, took the mic the mic and told the world that he was "having a wee".
MISS UNIVERSE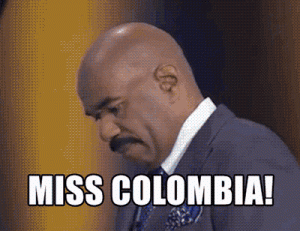 This one ranks pretty high on the cringe-o-meter. In the 2015 edition of the Miss Universe pageant, Steve Harvey announced Miss Colombia to be the winner of Miss Universe, when the actual winner was Miss Philippines. He admitted on television that his mistake was simply due to reading the card wrong, and he apologized. On the flip side, although she didn't win, being mistakenly awarded gave Miss Colombia a big popularity boost. Still kinda' sucks though.
EUROVISION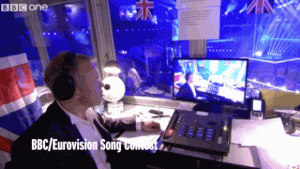 When the UK public was voting their favourite contestant to represent them in the 2007 Eurovision, hosts Terry Wogan and Fearne Cotton simultaneously announced 2 different winners. Imagine being excited to see your favourite contestant win and then this happens. I don't think my heart could've taken that much suspense.
P DIDDY GETS CURVED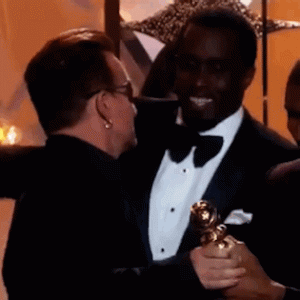 I think getting curved on National Television would probably be my worst nightmare. And this is exactly what happened to P Diddy in the 2014 Golden Globes. As Bono won an award, P Diddy was going for the hug to congratulate him when he got completely CURVED by the man. Who knew Bono wasn't a hugger?
Well well well… I think that's enough for your daily dose of cringe. Tune in to ABC on Sunday March 4th to watch the 90th Acadamy Awards and hopefully find a couple moments to add to this list. Because admit it, cringing is kind of fun. You enjoyed reading this.