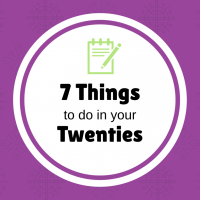 By Noemie Gokhool
Welcome to your twenties, it will be a rollercoaster of emotions and experiences that you will cherish for the rest of your life. Dr. Meg Jay says that "our 20s are the defining decade of adulthood." It takes a lifetime to understand who you are, but your twenties are a time to mold your identity and experience the most you can before you enter the next stages of your life.
Being in my twenties has made me realize that I am at the foundation of discovering who I truly am through experimenting potential opportunities whether it's related to my career or for my personal benefit. Being in your twenties is fun, but it can also be a scary ride up the age ladder and at one point a little voice in your head will say, "make it stop!"
However, as you make your way up this metaphorical ladder, there are seven important things that are essential to do in your twenties so you can look back to your twenty-something year old self one day and say, thank you.
Meditate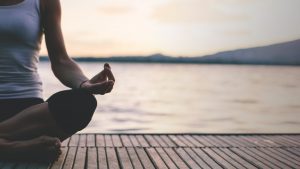 Your twenties can be a stressful time if you're juggling between school, work and your social life. During this magical decade, we tend to want to do everything at once and that can cause an immense amount of stress. So, what could we do to not lose it? Meditate.  Meditating is beneficial for your mental and physical health since it's a calming experience that will help you feel relaxed and focused. There are various ways to meditate whether you want to listen to mantras, or sit in a quiet room and practice yoga. You should try a form of meditation that's comfortable for you.
Travel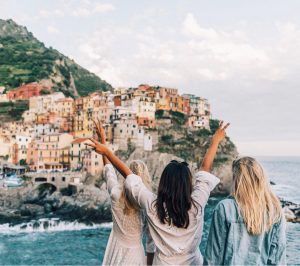 Travelling helps you learn about new cultures and see the world from a different perspective. Whether you decide to take a break after graduating or use your vacation days at work, it's essential to get out of your comfort zone and experience a whole new world that you're not familiar with. Travelling will allow you to free your mind from daily distractions and it could be the beginning of new possibilities- maybe you'll decide to work in Italy one day because it suddenly clicked. You must be thinking that you can travel during any time of your life, but the advantage of travelling in your twenties are that there are less responsibilities to worry about and you will make memories for life. The time is now, go explore the world, solo or with friends, while you're still young and independent.
Stay Active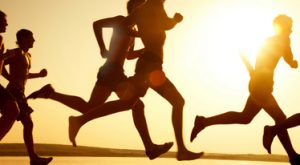 It's a known fact that our body changes after a certain age. That's why starting to be active in your twenties has a big impact on your future health, especially if you're thinking of starting a family one day. It becomes challenging to maintain a healthy body and lifestyle when you're trying to balance other priorities, but it doesn't have to be boring. The key is to find the best physical activity that suits your interests so that working out doesn't feel like a chore. Being active at an early age reduces health risks and can be beneficial in the long run. Being active is also a great stress reliever when you have so much on your plate.
Volunteer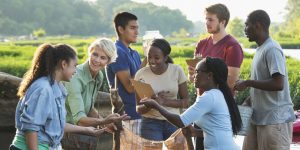 Volunteering in your twenties is rewarding on many levels because you learn how to value things that you won't take for granted in the future. I used to think that volunteering was a waste of time since I wouldn't get anything in return, but I was wrong. Volunteering is usually about contributing your own time towards a good cause. The rewarding aspect about this is that you learn to appreciate the things you have and you meet different people who have their own stories to share. When my neighbourhood was affected by a flood last year, the community came together to distribute sand bags and food to those whose homes were affected. A lot of people genuinely contributed and showed acts of goodness.
Make friends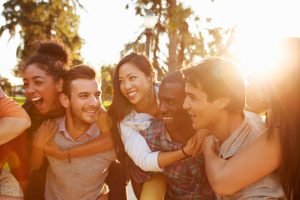 I once heard somewhere that there are friends for each phase in life. You will meet all types of people in your twenties, but they serve their purpose to help you grow. Some people will come and go which is completely normal, but the key is to have certain friends in your inner circle who will motivate you and help you grow as a person. Having one friend or five friends doesn't make a difference because it's about the quality of your friendship. Since being in your twenties can be overwhelming, I've learned that if you have a positive entourage that supports you, everything will go smoothly. All you need is a few good people who appreciate you for your personality.
Get Work Experience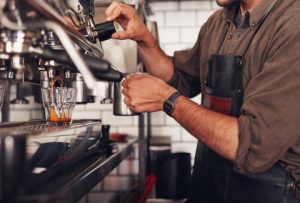 If you're in your twenties right now and have a boring student job, that's a good thing. It will help you learn about patience, time management and financial security before you move on to your future career plans. I have worked in fashion retail since I was nineteen and now I'm twenty-two. Since then, I have developed excellent communication skills and self- confidence when engaging with the public. It's also important to connect with your co-workers because they could have valuable lessons to share with you and you never know where you can meet again. Every experience that you gain at work will be beneficial for your personal growth and maybe one day you will help someone else grow with the skills you learned.
Network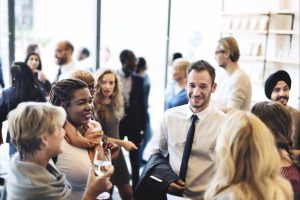 In our day and age there are so many ways to meet people. As a university student, I notice that there's a trend where students wear suits and ties and attend wine and cheese events to meet people and talk about job opportunities. You never know who you can meet along the way towards your path to success. If you're not a social person, LinkedIn is a social networking service where you can still meet people for opportunities. Networking is important to start early to create professional relationships that can be beneficial in the long run. You never know who you can bump into again, so stay in touch with the people you click with!