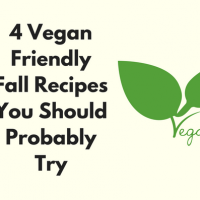 Written by Desiree Lajoie
Well it's Fall, and the comfiest dishes are coming into season. I figured why not spread some of my favorite tried and true Fall recipes. I honestly love cooking and some of my favorite ingredients are squash, apples, pumpkin, cabbage, brussel sprouts, there's too many to name. I also just love any warm dish this time of year, lasagna, soups, and stews. Here's just a few of some of my favorite Fall recipes.
Personally once the cool weather returns, right away I start getting a chili craving. I have honestly made so many kinds of chili I can't even begin to tell you. The first year I bought a slow cooker it was game over. I've made black eyed pea chili, quinoa chili, 8 bean chilli… Just a lot of chili. This is by far the best recipe I have found, its super simple and so good!
http://allrecipes.com/recipe/72508/the-best-vegetarian-chili-in-the-world/
The thought of a Fall without pumpkin pie literally makes me feel nauseas. I have a recipes that I've made several times and has always turned out perfect and requires very little cooking skills. I found it from one of my favourite vegan food blogs Oh She Glows. She also made a couple cookbooks if you're looking for some simple and healthy recipes I would check her out!
http://ohsheglows.com/recipage/?recipe_id=6006103
If you don't consume dairy french onion soup might be something you really miss, especially during the chilly fall days. I some how stumbled across this wonderful, rich recipe and have been forever grateful.
https://www.blissfulbasil.com/vegan-french-onion-soup-with-homemade-mozzarella/
Nothing beats a good side, and nothing beats a good coleslaw. There are so many ways to dress it up, with red cabbage, kale, brussel sprouts. So many nuts and seeds, and dressings and vinaigrettes. It honestly gets me pretty excited. I found this recipes on another one of my "go-to" plant based blogs. The First Mess. I seriously encourage anyone to check out her beautifully inspirational food blog as well as her instagram @TheFirstMess.
http://thefirstmess.com/2011/09/16/warm-brussels-sprouts-toss/