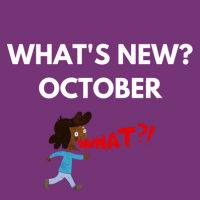 Written by: Marc Matar
LA RONDE
Montreal's iconic La Ronde is starting it's annual "Fright Fest" , and the event will be going on every day of the month until Halloween! It's the spookiest time of the year at La Ronde and you can expect nothing short from zombies and ghosts roaming the park day and night. Tickets for the event are on sale on La Ronde's website.
NETFLIX
Netflix just announced that they will be investing over 500 million dollars to create some Original Canadian content for their streaming services. This announcement comes as part of the Heritage Minister Melany Joly's major restructuring plan of Canada's approach to promoting the Canadian Film industry, as well as other major creative arts industries. People definitely weren't expecting such a big investment from Netflix in the Canadian film industry, but we are glad that the government and Netflix are teaming up to promote some local talent.
CHEESE FESTIVAL
We know that there's no better comfort food than melting gooey cheese, which is why we recommend you put Montreal's Cheese Festival in your October food bucket list. The festival takes place every Thursday until October 12th at Les Jardnieres, where you can eat anything from deep fried MacnCheese balls to delicious melting pizzas.
LEGO LAND
Lego just announced plans to open a brand-new Lego themed amusement park in New York City! LegoLand will feature crazy Lego roller coasters, a Lego driving school, treasure filled tombs as well as massive cities built entirely in Lego bricks. The closest Legoland to Montreal is currently in Florida, so having one open in New York completely changes the game. So get your cars ready because a road trip is on the way once the park opens!
HUGH HEFNER
Playboy founder Hugh Hefner passed away last week at age 91, surrounded by his loved ones. Known as one of the most successful entrepreneurs of the 20th century, Hugh made his fortune starting with a thousand-dollar loan from his mother. He is survived by his wife crystal, four grown children and a multi-billion dollar empire now run by his children.
PRINCE HARRY
A video of a toddler stealing Prince Harry's popcorn at the Invictus Games went viral. The hilariously cute video shows little Emily Henson, who was sitting next the prince, sneakily grabbing his popcorn, clearly not caring about the fact that he is one of the most famous people on earth. The video got shared millions of times online and got the attention of media outlets all around the world. Prince Harry and his girlfriend Meghan Markle were in Toronto last week for the Invictus Games, a competition designed for injured war veterans.
SPOTIFY
Spotify introduced a brand new service which guesses what kind of music you listened to back when you were in High School. The new "Your Time Capsule" feature aims to take you back to your teenage years with a collection of throwback tracks made just for you. Spotify " creates your capsule depending on where you lived and which decade you went to High School in, so head to the app to create your own High School throwback playlist. Feel old yet?
LANA DEL REY
Lana Del Rey announced her 2018 North American tour and Montreal is unfortunately not on the map for the indie sensation's tour. The singer will be stopping in over 30 cities across North America, but her only Canadian show is taking place in Toronto. However, she will be in Montreal performing at the Bell Center on November 6th for the Leonard Cohen tribute show, so make sure to get your tickets to this event if you want to catch Lana Del Rey perform. Tickets are already on sale on Evenko.
MAROON 5
Maroon 5 released the music video for their brand new song with SZA called "What Lovers Do" and the video does not disappoint. Directed by Joseph Kahn, expect nothing less from dinosaurs, squirrels, dolphins and other creatures making an appearance in the video, while Adame Levine and SZA are chasing each other. Head to Youtube to watch the song's music video.
BEYONCE
Queen B released this week her very own version of J Balvin and Willy William's "Mi Gente", and all proceeds from the song's sales and streaming will be donated to Puerto Rico, Mexico and the Caribbean islands suffering from natural disasters. "Mi Gente", one of this summer's biggest hits, hit #1 in over 17 countries and reached the Top 20 in Canada. You can buy and stream the song on iTunes, Apple Music and Spotify, all while helping rebuild ravaged communities down south.