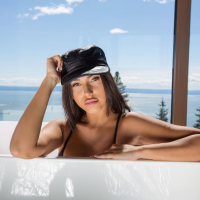 Written by: Marc Matar
Talking with Claudia Tihan about breaking out as an influencer, dealing with haters and her future projects
You don't mess with the Tihan.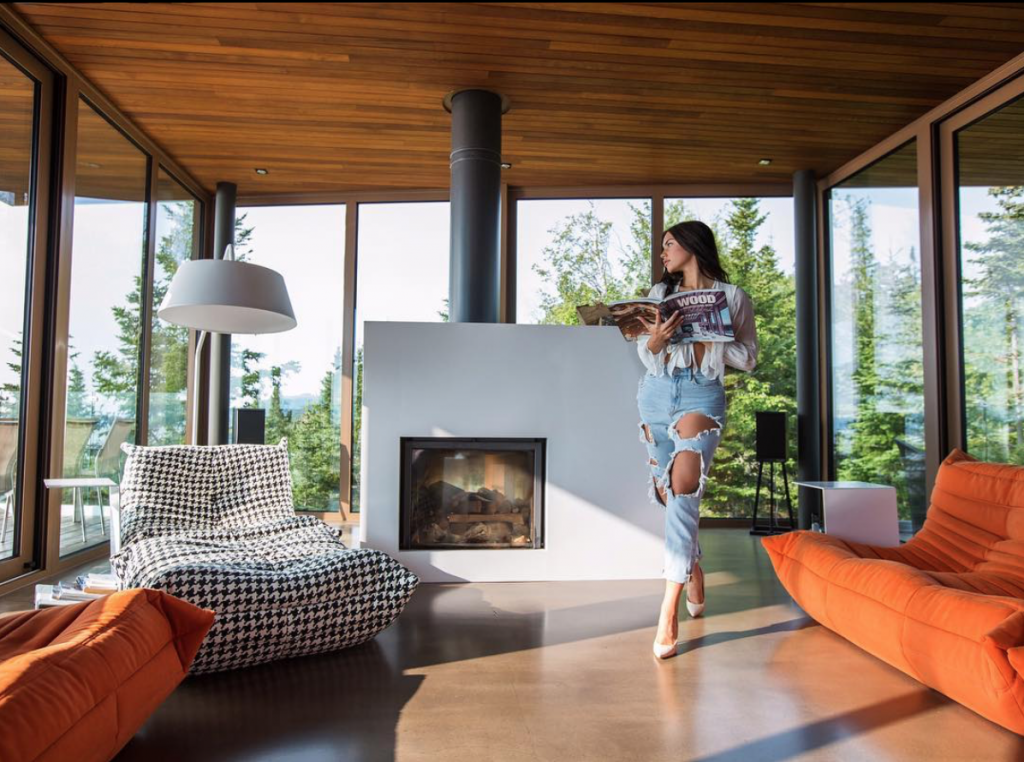 Source: Instagram (@claudiatihan)
3 years ago, Claudia Tihan was just a normal teenager posting pictures on Instagram. 3 years and 1.1 million followers later, Claudia is one of the world's most trending Instagram celebrities. "I didn't have the intention of getting where I am today when I started out," says the 20-year-old influencer, comfortably sitting across from me in her denim jacket and black leggings. "I just got lucky, I guess."
Tihan attributes her early success to prominent blogs and Instagram pages reposting her pictures: "There's a photo of me just eating a burger that went trending on a bunch of popular pages and Tumblr posts. That's when my main boost started."
But the key to Instagram success cannot be solely attributed to burger photography; a major component of growing as a public figure depends on having the right exposure. "I went to this Meet-and-Greet convention in Orlando to meet Vine celebrities, and being around them gave me a lot of visibility," transparently admits the Instagram figure. "After that I got in a relationship for 3 years," she adds, "and the Internet labeled our relationship as 'couple goals'," alluding to the staggering amount of attention her previous relationship got.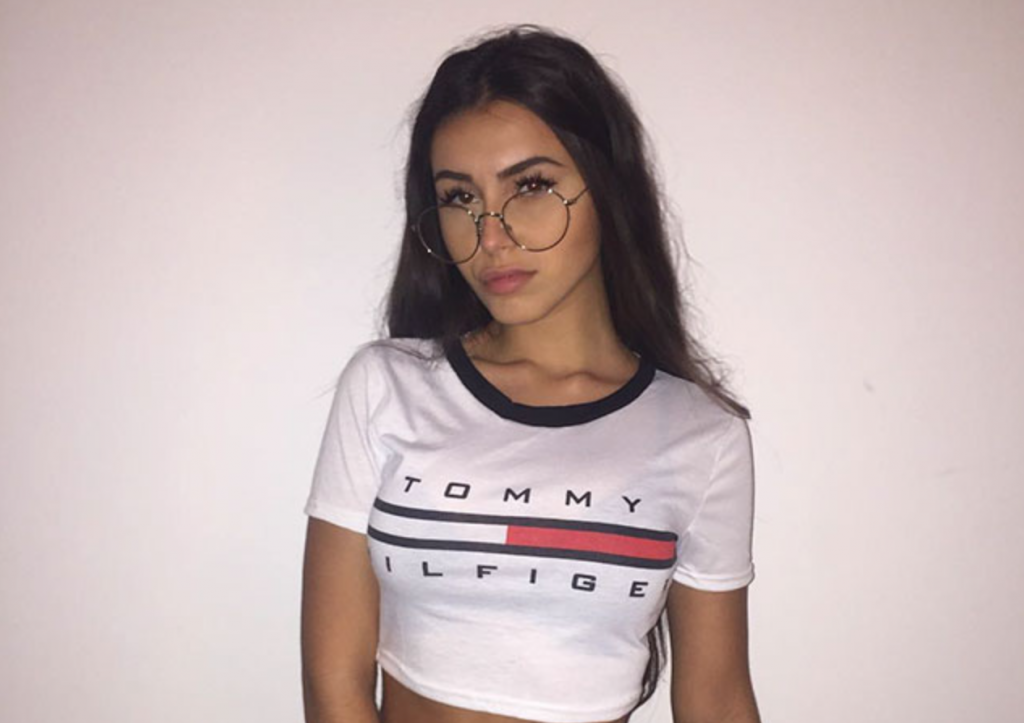 Source: Pinterest
When talking about the negative effects of being an Instagram celebrity, Claudia acknowledged that it is often hard dissociating real life from Instagram when your success is attributed to making your life public. "I try not to mix Instagram with my real life, but it comes to a point where I'm walking on the street and I get stopped for pictures," Claudia tells me. "It's also a great feeling though, knowing that people look up to you and that they're fans." But being a prominent Instagram celebrity can also take its toll in your personal relationships: "It always ends up with people turning against you, saying that I only care about my Instagram", affirms the Montreal-native star, without failing to mention that Instagram also has its way in interfering in love stories: "Relationship-wise, trust is harder to build, because you're always receiving messages from random people and the other person wonders what these messages say." Claudia doesn't let the negativity get the best of her though: "People don't understand that now, you can make a living out of Instagram, and it's actually working out for me, so they can think all they want," she explains.
Through all her Internet success, what comes next in the young beauty's career? "I currently tell people I'm an Instagram influencer, but pretty soon I'll be saying that I'm a business woman", confidently states the teen-fashion icon, referring to a future project she has in mind. "One million followers was always the goal for me, and now that I have it, I want to do something with it". Although many Instagram influencers choose to dedicate their Instagram to sponsors and partners in order to get the paychecks in, Claudia decided to take the entrepreneurial track instead. "[My fans] always ask me 'Oh, where did you get this shirt from this picture?', so maybe if I start my own brand, set to my own taste, people will buy my clothes." Claudia is currently working on her personal clothing line which, taking in consideration all the social media attention she's getting lately, is destined for success.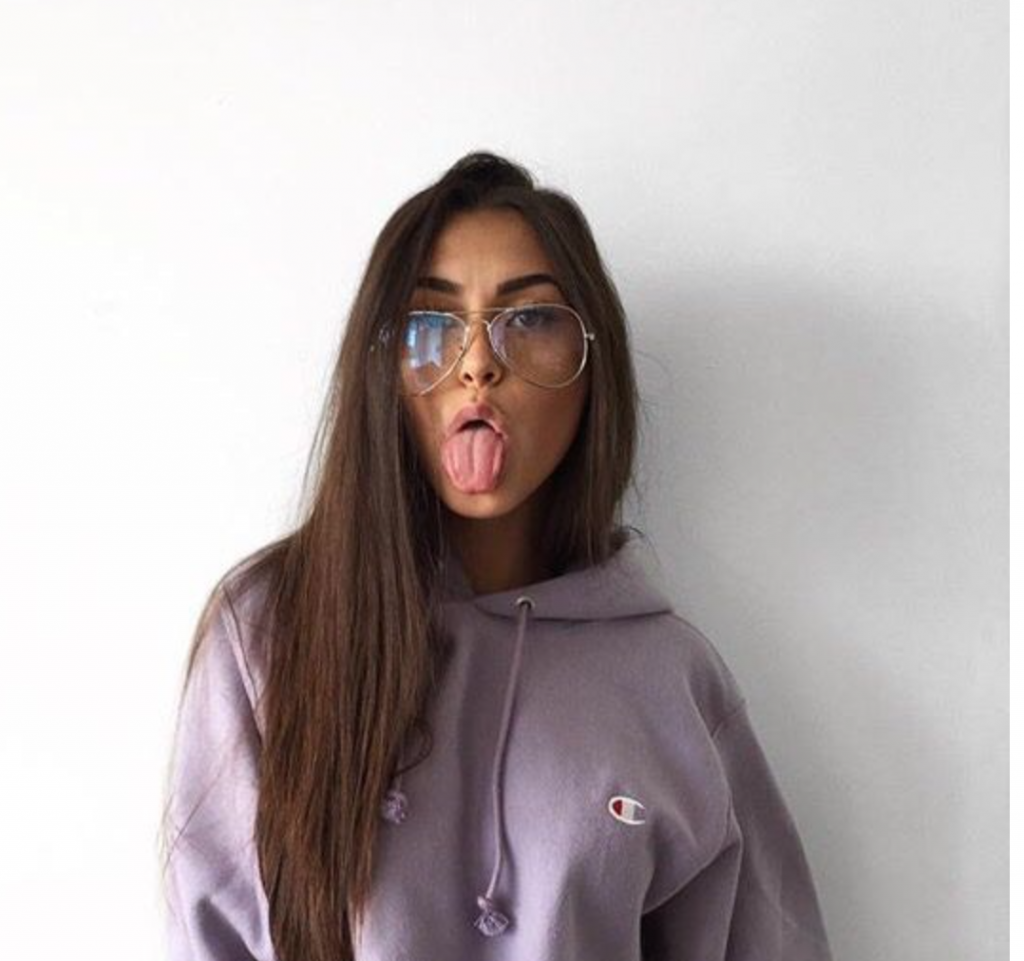 Source: Pinterest
I couldn't let Claudia leave our interview without asking her to spill a few of her secrets to becoming an Instagram sensation. "You want to base your Instagram on a theme", says Claudia, speaking from her experience. "You also want to keep your Instagram PG, so that other brands want to work with you." On a more humorous note, she adds: "You can throw the occasional thirst-trap here and then though, that's what boosts the numbers."
So here it is folks. The recipe to Instagram success. Let us know how it turns out for you, and meanwhile, you can check out this video of Claudia and I doing the #BeanBoozleChallenge in the studio for a Facebook Live session:
https://m.facebook.com/story.php?story_fbid=10155442297080169&id=2919566016