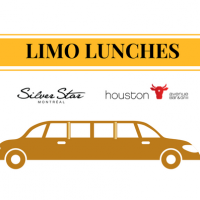 Do you want a Limo Lunch with 7 of your coworkers?
You could WIN!
Text 800-947-0947 and tell us why your office needs a limo lunch!
You could be one of our lucky winners that will get transportation from Silver Star Mercedes and lunch from Houston Avenue Bar and Grill!
Friday's September 22, 29, October 6 and 13!
Don't forget to give us your name and where you work!