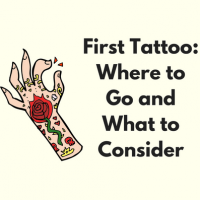 Written by Marc Matar
With body art slowly becoming the rule rather than the exception, more people are daring to get out of their comfort-zone and get their bodies inked as a means of self-expression. A first-tattoo is a wonderful milestone in anyone's life; however, the decision-making process of getting one is frequently surrounded by tons of questions, and more often than not, doubt.
We reached out to Montreal-based tattoo artist David Cote (also known as David Peyote), who agreed to enlighten us on certain subjects and questions that are often on first timers' minds before getting their first tattoo. With years of experience in his pocket and a worldwide clientele, David is definitely the right person to ask about tattoo experiences and technicalities, so scroll down to read our Q&A with the 24-year-old tattoo guru and learn more about where to get your first tattoo and what to consider.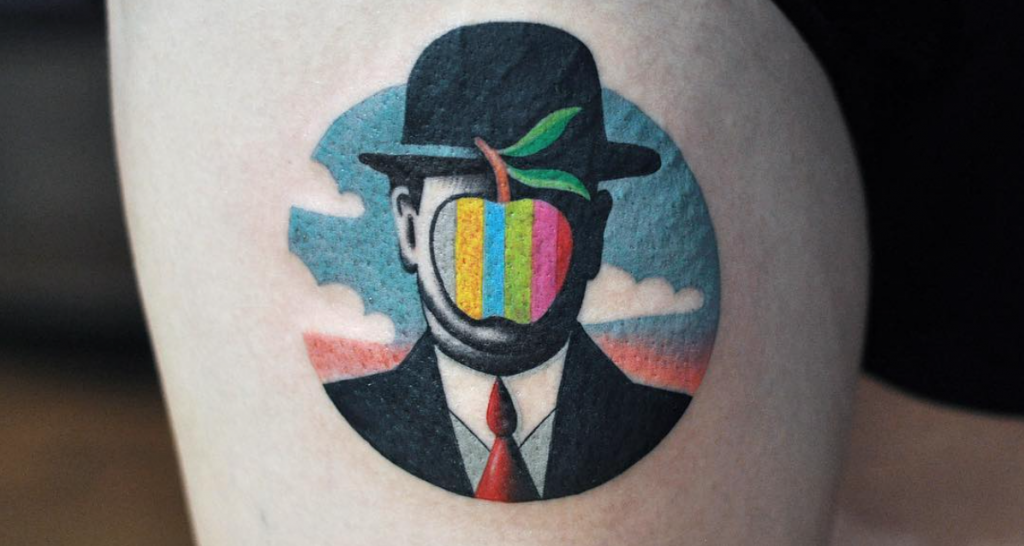 "Salvador Picasso" tattoo by David Cote. (via Instagram: @thedavidcote www.instagram.com/thedavidcote)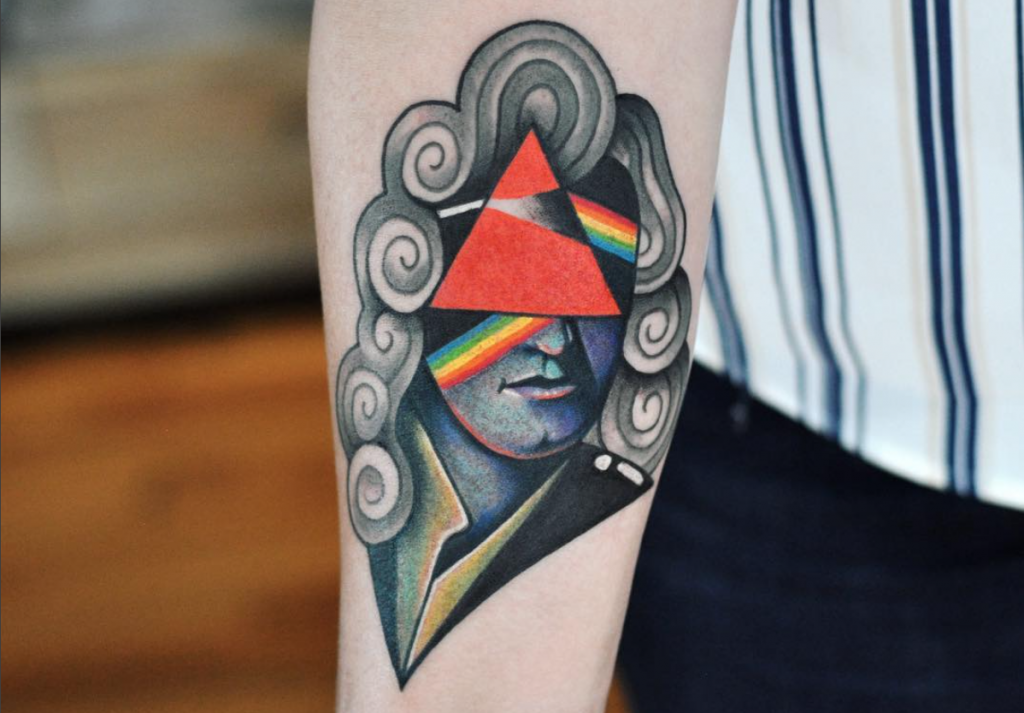 "Sir Isaac Newtown" tattoo by David Cote. (via Instagram: @thedavidcote www.instagram.com/thedavidcote)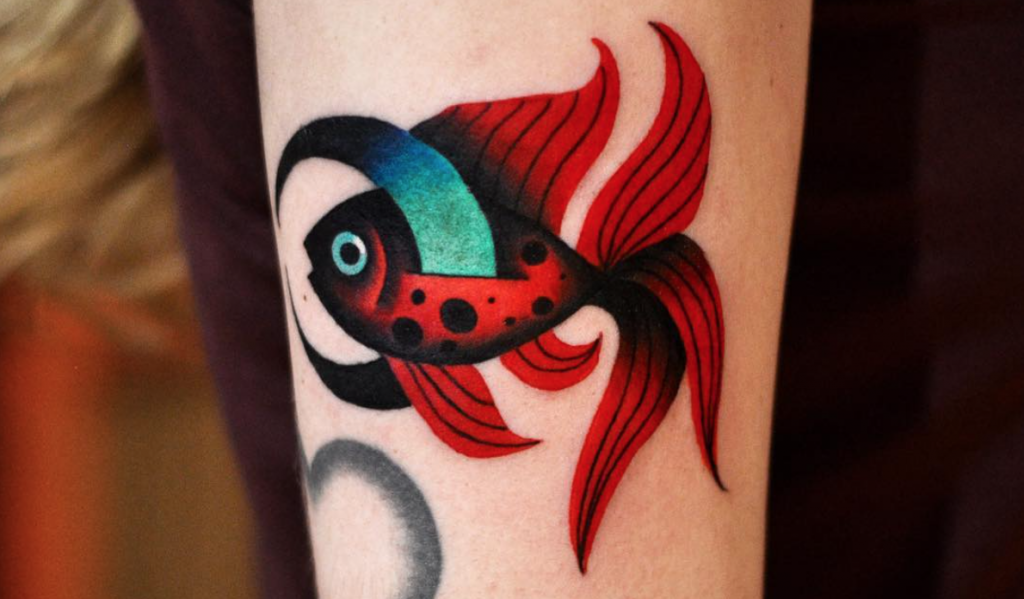 "Fishy" tattoo by David Cote. (via Instagram: @thedavidcote www.instagram.com/thedavidcote)
1) Hi David. Thank you for helping us out with this article! First, can you tell us a little bit about yourself?
My name is David Cote (known as David Peyote), I live in Montreal and I'm 24 years old. I travel the world and make tattoos on people who like my art.
2) A tattoo is a big commitment. What does one have to consider before deciding to get their first tattoo?
Making sure you're with the right artist. Cheap tattoos ain't good and good tattoos ain't cheap. Don't overthink your idea or you'll hate it. Listen to your artist when he tells you it's not a good idea. Our years of experience never lie!
3) What should one look for in a tattoo shop to get a first tattoo?
A nice tattoo, good service and clean procedures.
4) Is Montreal a relatively easy place to find a good tattoo parlor? What are the things one should watch out for?
Indeed! There are so many shops in Montreal. Make your research about the right artist. If you don't know where to look, there's @quebectattooshops [www.instagram.com/quebectattooshops] on Instagram that is promoting all the best artists in Quebec. Avoid at all cost people of Kijiji that do tattoos out of their home. They don't have proper sanitation and there's a reason why they don't work in shops.
5) What is important in choosing the design, size and location of a first tattoo?
Go with the flow of the artist. If you trust them, they will tell you what is best for you.
6) What are things to consider when it comes to the pricing of a tattoo? In other words, how do you establish whether you're getting your money's worth or not? 
It's hard to say. There's a certain common sense that artists use. Every tattoo artist has their own prices. Some may charge hourly, some may charge by the size of the piece. It's not a pair of shoes you're getting but a permanent ornament on your body, so don't negotiate the price. 
7) What happens on the day of the tattoo appointment?
I work in the most relaxed possible way. On the day of the appointment, I meet the person, we chat for a bit, and then I draw. It inspires me to know the person a bit before I sketch something. Most artists draw the project beforehand, but it just doesn't work for me. 
8) What are things tattoo first-timers are usually afraid of before getting their tattoos?
Pain mostly. I try to smooth things out by taking my time with them to make sure they are ready and they feel comfortable. 
9) What is the biggest myth that surrounds tattoos that makes people hesitant on getting one?
That tattoo shops are scary. It used to be back in the 50s but it's now a place where artists share the same passion. No need to be scared, we don't bite!
10) What should one avoid in their first time getting a tattoo, or in general when it comes to tattoos?
Trendy internet tattoos. Most people that gets them ends up covering it with something else. Everyone is unique so use a bit of originality and come up with something of your own!
A big thank you to David for sharing his expert advice with us.
Follow David on social media
Instagram: @thedavidcote [www.instagram.com/thedavidcote]
Facebook: www.facebook.com/davidpeyotetattoo
For bookings
Email: thedavidcote@gmail.com
Imperial Tattoo Connexion
266 St-Paul Est, Montreal, Quebec H2Y 1G9