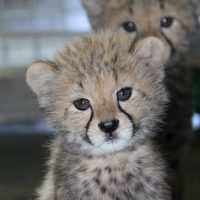 It is not every day that you can drive through a safari adventure. Having animals coming up to you left, right, and center for you to interact with. At least that's what I used to think. I could never have imagined there was a place specifically for an experience like this, let alone one that you don't need a plane ride to get to! Of course, that is where Parc Safari comes in, the perfect destination for a drive through safari.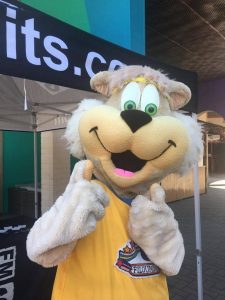 I had recently taken a trip to Parc Safari for our Thriller Thursday contest! Some members of the Hitsquad and I had taken the trip to Hemmingford, Quebec, where the park is located. We were curious and excited to see everything it had to offer. Right away we saw the cars being greeted by their many mascots, one of which we were able to meet named Balzak. It was a great way to get people excited for the animals they are about to see, kids and adults alike!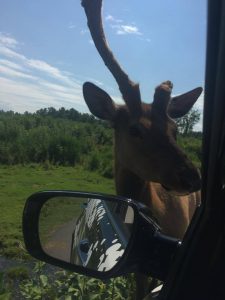 The first stop for any Parc Safari visit is the Safari Adventure, the drive through safari with all kinds of animals for you to feed and interact with. The drive itself takes about 45 minutes, depending on how long you spend with the animals, but is worth every minute. The animals are super friendly, many of them sticking their heads up near or even in the car windows, especially if they know you have food, be it from home or purchased directly from Parc Safari. Whether you are feeding or just watching, it is such a unique experience that I can't wait to go back for.
Once you are finished the Safari Adventure, you can go explore the rest of the park, which is just as exciting as the drive. There are tigers, wolves, lizards, and other animals that you can walk visit all around the site. A waterpark which includes a waterfall pool and a lazy river, and also an area with bouncy attractions and slides. There are so many things to do inside, you could spend hours trying to do them all! That being said, it helps that they have many different options for food, be it a sit down restaurant or a quick cafeteria. I must say their poutine was AMAZING! This will certainly make for a long, fun-filled day.
It was also very interesting to see the diversity of the animals at Parc Safari. There were so many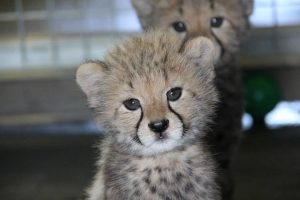 animals that could only be found in Quebec, Canada, or even other places all around the world. There were also things that made Parc Safari a very unique place to visit. Aside from the Safari Adventure there is also the recent news that the first cheetah cubs born in Quebec, Mosie et Jelanie, are at the park. While they can't be seen by the public quite yet, it is still something very interesting for the park, which shows how unique this place truly is.
In other words, Parc Safari is a great place to go with friends or with family, especially if you are looking for something fun and educational, not to mention super cute! So make sure you guys check out Parc Safari, located at 280 Rang Roxham, Saint-Bernard-de-Lacolle, Quebec, for an awesome day activity that will leave you coming back for more in no time.