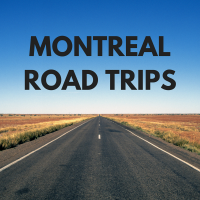 Written by: Marc Matar
Skipping town made easy!
We all know that Montreal is a great city; from trendy restaurants to inspiring street art, Montrealers are lucky to live in such an artistic and cosmopolitan city. However, even us Montrealers sometimes feel the need to get away from the hustle and the bustle of the city to discover new places. Fortunately enough, going away doesn't have to translate into endless hours of driving and numerous Tim Hortons stops: we gathered 5 road trip ideas that are all less than 55 minutes away from Montreal for you, your friends and your tight gas consumption budget to enjoy. No need to get those passports renewed.
Go whitewater rafting on the Rouge River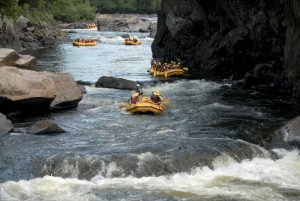 Grab some friends and head to the Rouge River, where thrill seekers and comfort zone testers alike can enjoy a wild day rafting in one of North America's best whitewater rivers.  No past rafting experience is required as most rafting facilities will provide you with a safety briefing and an experienced guide to accompany you during your rafting experience. The Rouge River is home to many rafting companies ready to accommodate you and your friends with competitive packages. Head to any of these websites to plan your whitewater rafting experience:
https://www.newworld.ca, http://www.propulsion.ca, http://www.eauviverafting.ca
Hike to the top of Oka National Park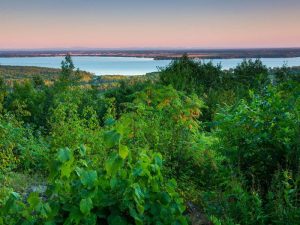 Although Oka is known by locals for its beach, it is also home to many historical buildings, ecological jewels and stunning views of the Deux-Montagnes lake and the Adirondack mountains only accessible by hiking. Located just 45 minutes out of downtown Montreal, Oka National Park offers free access to all park visitors, excluding parking fees. Head to http://www.sepaq.com/pq/oka for more information.
Discover the Eastern Township's wine route
Feeling fancy? Head to the Eastern Townships to discover the Brom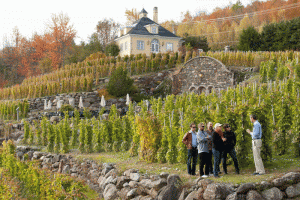 e-Missiquoi wine region, composed of over 20 vineyards stretched along a 140km wine route. Along the wine route await stunning vineyards, wine, cider & cheese tasting, as well as countless photo ops. Check out this interactive map of the Brome Missisquoi wine route to plan your next road trip to the region: http://www.tourismebrome-missisquoi.ca/en/the-wine-route/map/
Spend the day at St-Zotique beach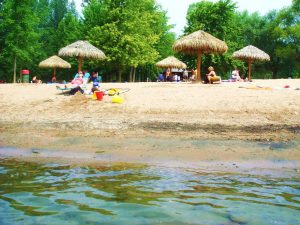 Pack some drinks and head to St-Zotique to get that beach-therapy session you've been dreaming of for a long time. Known for being one of Quebec's finest beaches, St-Zotique is just half an hour away from the West-Island and features a long stretch of sand as well as sports courts, BBQ facilities, a snack bar and tropical beach umbrellas for you to forget that you are just a few kilometers away from home. Head to the beach's website for further information: http://www.st-zotique.com/plage
Turn up at Quebec's biggest EDM music festival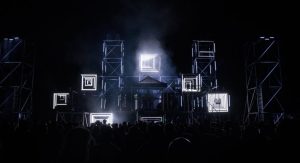 Located in St-André d'Argenteuil, just 50 minutes away from Montreal, AIM is a one of its kind EDM festival, being the only music festival in Canada authorized to play non-stop music for over 32 hours. The festival takes place from July 14 to July 16 at the Parc Carillon, and boasts a large camping area for festival-goers that have purchased camping packages. Check out the event's website for more information: http://www.aimexperience.com