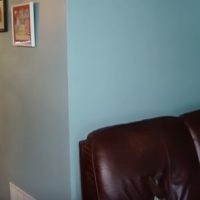 Okay, this would drive me up a wall… Ermm, no pun intended.
Thirteen years ago, Jerry Lynn of Ross Township, PA, was trying to pass a wire through a wall for a TV hookup. His bright idea was to tie an alarm clock to a string and fish it through an air vent. He figured when the alarm went off, he'd be able to figure out where the sound was coming from. Only problem is… the clock fell off the string and he was unable to fish it out.
(Yes, I'm confused as to what the hell he was trying to do here, too. Watch the video. It'll make more sense!)
Dude figured it would run out of batteries in a few months. That was way back in September of 2004. 13 years later… the damn thing still goes off at 7:50pm (or 6:50pm during standard time) EVERY. SINGLE. NIGHT.
Jerry and his wife Sylvia say they've gotten used to it, but guests are a little confused by it.
Tags: