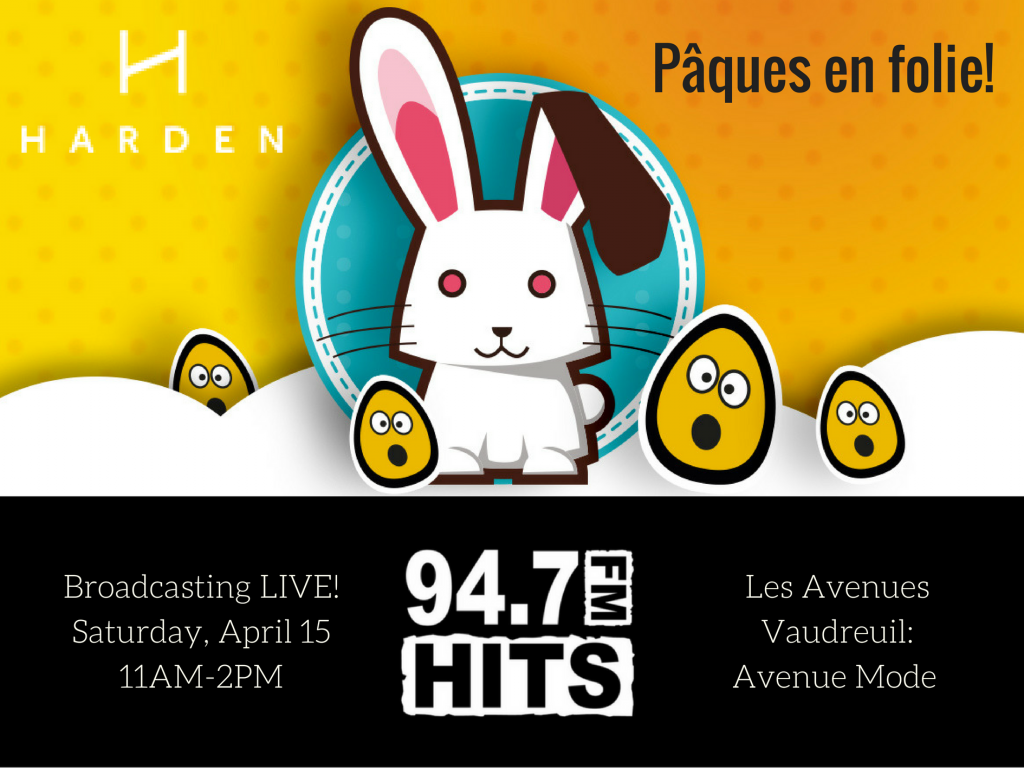 Harden invites you to a family get-together not to be missed!
When: Saturday, April 15 2017, from 10am to 5pm.
Where:  Avenue Mode and Avenue Marché 
Several free activities are planned, for hours of fun, at each site like a petting zoo, poney rides, riddles hunt, chocolate fondu and more!
All details:  http://lesavenuesvaudreuil.com/en/evenement-pour-tous-paques-en-folie/
We will be live at Avenue Mode from 11am-2pm!