Written by: Desiree Lajoie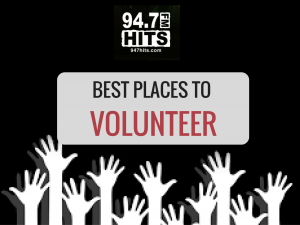 Montreal is an awesome place with plenty of resources and lots of ways to gain knowledge and experience. One of the best ways to benefit from these resources is volunteering. Most people think of feeding the homeless or working at an animal shelter which are both really amazing things but the truth is there are a vast majority of opportunities when it comes to volunteering and Montreal is a great place to take advantage of that.
Moksha/Modo Yoga–

 

Moksha Yoga is a hot yoga studio that has 4 locations within Montreal and a variety across the world. They offer a one of a kind opportunity to the community where you donate 4 hrs each week towards keeping their studio neat and tidy, in exchange for a membership. Moksha has created a calm and safe atmosphere. It attracts the sweetest and most genuine characters. It's an awesome chance for those on a budget, people who struggle with mental health, and a great way to get back and get involved in the community
Maison Des Jeunes- MDJ is a non profit prevention and resource center for youth age 12-18. There are a number of locations across Montreal. It is a great opportunity to work with kids and gain experience.

 

Volunteering with kids can be so rewarding in so many ways, you honestly never know who's life you could make a difference in. You have the chance to help them with homework, help them look for jobs, cook with them, play games. Sleepovers and movie nights, you're basically a big kid.
94.7 Hits FM- Honestly if you are in any way shape form interested in the entertainment industry, journalism, media etc. Interning (which is basically volunteering) at a radio station is SUCH A GOOD IDEA. 94.7 gives you tons of room to grow and show what you're made of, most of the staff began on the hits squad (which is our awesome team of interns) and now many of them are on the air. There is so much experience to gain and doors that can open. When you volunteer you are giving your time but there is so much to benefit from.
Volunteer West Island– Volunteer West Island is a volunteer recruitment organization. It is truly amazing because they cover so much ground. They narrow down the type of volunteer work you are looking for and find something suited for you. It could be anything from working with seniors, to working with children. Some other services they offer are meals on wheels, income tax assistance, animal therapy, handyman, and even more. It is a brilliant idea they've accomplished and a great place to start if you are looking to give back.
Head & Hands– Head & Hands is a local non-profit organization located in NDG. They promote physical and mental health in young people but they are really so much more. They offer resources for young parents, health services, legal services, food services, workshops etc. Its has been around since 1970, and since it is non-profit they do rely heavily on volunteers to keep them going. It is a great place to give back.
These are only my top 5, but honestly there are opportunities everywhere in Montreal to volunteer, and many more great places looking for an extra hand. Many professional businesses also offer the chance to prove yourself through internship which offers experience and a potential job. There are so many connections to be made in the world we must be creative, giving back is a great way to start.