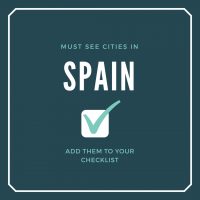 By Tiffany Assaly
Over the summer I visited Spain, which is one of the most beautiful countries I have ever been too. Between the amazing food and beautiful culture that they have, this destination quickly became one of my favourites. Here are the top 5 cities that I visited and why you should choose those for your summer travels!
1) Barcelona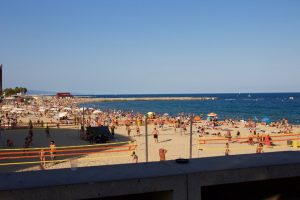 Surprise! Surprise! I am sure you expected this one. Honestly this city was by far my favourite. The city is extremely fast paced with a lot of action always going on. The architecture and buildings are so unique and beautiful. In the summer the beaches are definitely crowded, but are well worth visiting for a refreshing afternoon in the water. It is home to the famous church; The Sagrada Família, and was built by the architect Antoni Gaudí. Common foods for this region are various seafood dishes including paella! If there is one city of this entire list you can visit, make it Barcelona!!
2) Granada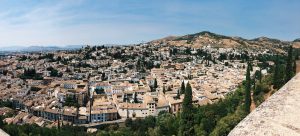 Granada is a very old city and has quite a bit of Moroccan influence as well. Since it is located quite south of Spain, there are many Moroccan styled buildings and décor. Strolling through the streets of Granada I felt as though I was in an ancient town with so much rich history. They also have some amazing sites; such as the Alhambra. The picture was the view at the very top of this monument, quite breathtaking I must say. Don't forget to try their Iberian ham (has a similar taste to prosciutto!)
3) Guadix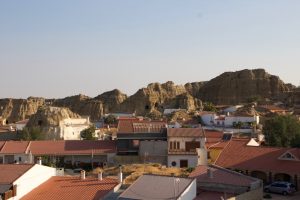 You're probably wondering why I chose this city as you may have never heard of it. To be honest, I didn't before this trip either. This is a quiet city that is not too large and doesn't have much to see. Why I chose it was because of the types of houses they have here. People live in the mountains, in caves! I had the opportunity to actually visit a family living in a cave home. These houses are built into the mountain, and look exactly like regular homes, however the only difference is there walls are made of clay. If you can see in the picture the holes in are cave homes! There are quite a few Airbnb's you can rent out for this city, and you should consider it as stopover city, to experience this unique place!
4) Peñiscola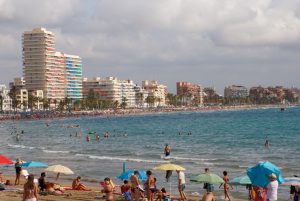 This is a beach town located near Barcelona. It is a super small city where locals go in the summer as a vacation spot. If you want to get out of the big and noisy city, this is just the place for you! Beautiful scenery and gorgeous beaches, what more can you ask for?
5) Sevilla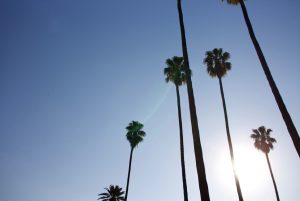 Last but not least is Sevilla! This is another quite historic and important city in Spain. It is famous for the flamenco dancing, which is a cultural dance that is now practiced all over Spain! Have some sangria and tapas and watch these dancers perform one of the oldest dances in Spain. This city has a touch of paradise with the palm trees that flock the city. The tapas were a huge highlight of my trip and you should definitely try it on your arrival in Spain!