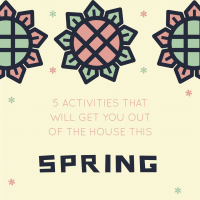 By Noemie Gokhool
It is time to get out of hibernation mode and smell the fresh air! The grass has begun to magically reappear again after the tough winter that we had and it's such a relief for many of us who are tired of the cold, gloomy and messy weather. Spring time is all about: the season of renewal, chocolate eggs, allergies and of course, the beautiful flowers that brighten up our parks.
I love spring because it's the only season that is not too hot or not too cold, and for some reason, everyone is a little more cheerful during this time- maybe because the winter tires are coming off soon? Spring triggers the excitement for the summertime, but before we get ahead of ourselves, here are some fun activities that will get you in the spring mood!
1. Morgan Arboretum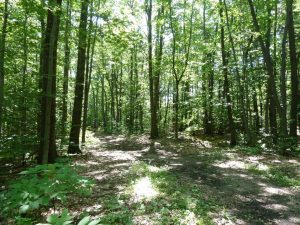 After the long cold months that we've had, start off spring by getting back in touch with nature. The reason why the Morgan Arboretum is such a great place to visit is because you could admire the grass and flowers that reappear. The sun is brighter, you could hear the birds chirping and see other animals that you won't expect to see. You can take a nice romantic walk or spend quality time with your friends while smelling the fresh air and bonding over deep conversations. There are different tracks that you can try depending on how much you love to walk. It's a reviving experience to be in touch with nature because we often forget to cherish the purity of our planet. This giant forest is definitely filled with adventures, so go for a stroll!
2. Go Bike Riding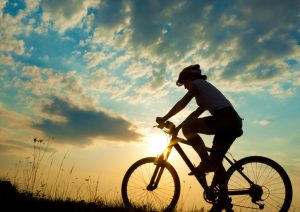 Take your bike out of your garage because it's time to ride it again! When I ride my bike, I feel like I'm liberated from all my problems as I'm leaving them behind in the wind. Spring is perfect to take your bikes out since its been indoors all winter and you can enjoy the freedom of riding on a snowless street. If you don't own a bike, you can rent a BIXI bike in downtown Montreal and explore the city from your own eyes.
3. First Ice Cream of the Season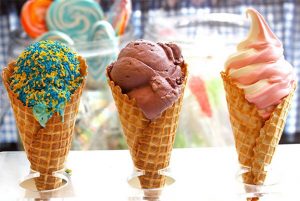 Ice cream is comforting and suddenly makes everything okay. The weather is getting beautiful outside and ice cream is the best way to celebrate the good weather. There are plenty of local and franchise ice cream shops that are reopening for business soon! Whether you are in the suburbs or downtown Montreal, there are usually places that give free ice cream or provide special deals that gets everyone excited about the beginning of the season. The long lineups are worth the wait to get a taste of the sugary delights.
4. Spring Shopping!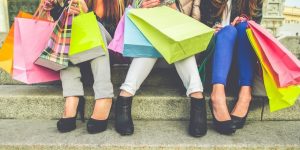 A fashion change for every season is essential. Let's leave winter fashion behind because it's time to shop for lighter and brighter outfits! Our city has so many cute shops and boutiques that are always updated with the latest fashion trends for the season. Switch from your thick winter coat to a lighter coat and avoid buying dark colours since spring is all about renewal and colours! Spring shopping in downtown Montreal is fun because you could avoid taking the underground tunnels to make your shopping experience more enjoyable while walking outside in the nice weather.
5. Grab a Drink Outdoors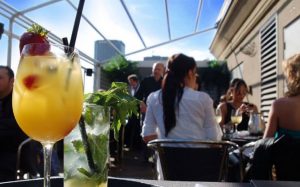 It's never too early to have drinks on a terrace with a good view! Some outdoor terraces in downtown Montreal are starting to open since the snow is melting and there is a light breeze where you could sit down and enjoy the outdoors. Usually terraces play catchy music that gets you in the mood for the summertime- it's almost a nostalgic feeling that could only be experienced. It is obvious that our beautiful city does not lack terraces where you can relax and spend quality time with your friends and catch up on life. The old port has breathtaking terraces where you can enjoy cute and refreshing cocktails.