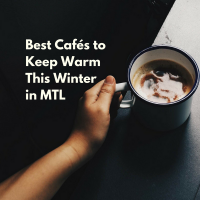 Written by: Vassili Marinis
It's that time of year again! The days are getting shorter, the weather is getting colder, and snow seems to be popping up everywhere we look. It has become official, winter is coming. With that comes the search for ways to spend the time and keep warm – and get out of the house. While there are many things that can be done, especially in a city as beautiful as ours, my personal favourite is finding a nice café to unwind and maybe snap an Instagram pic or two. Here to help with your search for the perfect place is a list of 3 cafés you can try to keep warm this winter.
Dispatch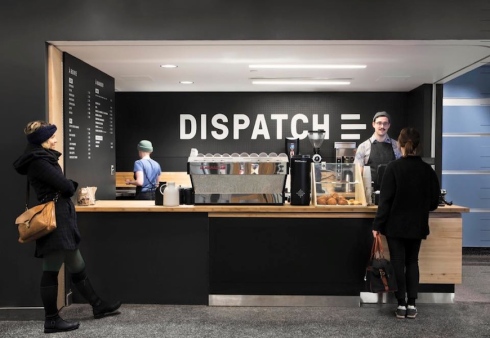 First up is a Montreal café classic! Dispatch is one of my favourite cafés in the city, and there are many that would say the same. Of course there is the great coffee, the tasty food (have I mentioned their avocado toast is AMAZING), and their gorgeous black and white colour scheme. However, it's what happens behind the scenes that draws me here time and time again. Their coffee and food partners all give back to their communities in many different ways, meaning that your purchase could bring aid to places like Kenya, Guatemala, and even right here in Montreal! So make sure you check out Dispatch, and check out their questions bar if you have any questions, they are there to help.
3480 University 
Tommy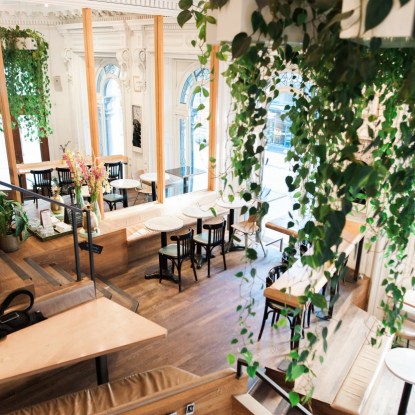 Next up, we have a great spot to unwind with a hot coffee right in the heart of Old Montreal. Café Tommy has long been a great pick for me, and if you have ever seen inside, it is very clear as to why. The inside of the café is absolutely beautiful: an all-white design with stunning architectural accents, greenery stationed around different parts of the space, and an upper level with bookshelves and couches that truly makes you feel at home, if your home is a gorgeous open space loft with a bunch of other people there. They also serve amazing pastries (their brownies are chocolate heaven) and sandwiches (you can never go wrong with their grilled cheese) along with their coffee. For those who aren't much of a coffee fan, done count this place out! They have water jugs all around, and their menu also includes a nice glass of wine to end the day!
200 Rue Notre-Dame Ouest
Crew Collective & Café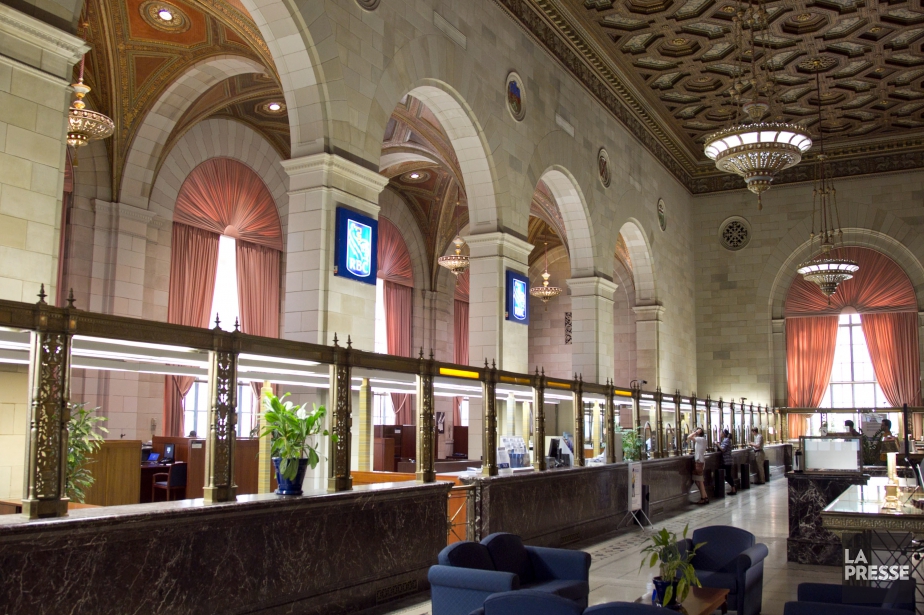 Last but not least, this place is like no other! For starters, Crew is located in the former headquarters of the Royal Bank of Canada, and the café is just as gorgeous as that sounds. With high ceiling and a beautiful copper color scheme, this café is the perfect addition to your social media feed. However, more than just your regular café, Crew also offers a wide array of workspaces ranging from their public tables to their private meeting rooms that are available to rent. They also offer cool amenities to those who rent a workspace for the day, such as printing services or even a kitchen, making this the perfect place for those "work from home" days. Of course, above all else, their coffee is amazing, and their wide menu offers tea, baked goods, pizza, and more. Best of all, if you order in advance, they can have everything ready for you when you arrive!
360 St Jacques St
Make sure you all check out these three cafés if ever you need to keep warm in the city, I promise they won't disappoint!